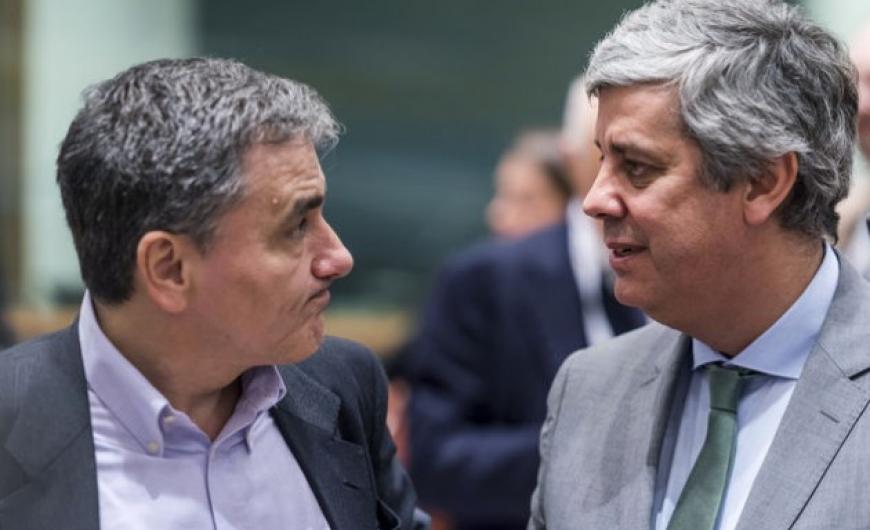 Finance Minister Euclid Tsakalotos participated in a Eurogroup meeting in Brussels on Monday which was expected to provide an initial indication of the Eurozone's attitude towards Athens' efforts to avoid implementing pension cuts in January 2019 and adopt a series of popular "social measures".
Greece was not officially on the agenda of Monday's meeting. Instead, talks focused on Italy because the European Commission has issued an opinion asking the Italian authorities to resubmit a revised draft budgetary plan.
However, the draft budgets for 2019 submitted by member-states were discussed. In this context, Tsakalotos reportedly tried to persuade counterparts that the 2019 primary surplus will come in above the 3.5% target.
Athens is also pushing for a final decision on the pension front by the 19 November extraordinary Eurogroup meeting. This will allow the coalition to table the final version of next year's budget by 21 November.
At the end of the Eurogroup meeting on Monday it became clear that the final decisions on the measures to be adopted by Greece should be expected at the 19 November meeting. As things stand, negotiations between Athens and its partners will continue.
Early evidence suggests the European Commission officials are open to the pension cuts being put off, on the condition that not all the "social measures" being envisaged by the Tsipras administration are adopted.
The chief of the European Stability Mechanism (ESM) is quoted to have said that commitments must be respected or be discussed with the institutions, "which is what is currently happening".
On his part, Eurogroup president Mario Centeno stressed that the 3.5% primary surplus target is non-negotiable; nevertheless focus is now on any fiscal space that may be available in order to adopt some measures./IBNA