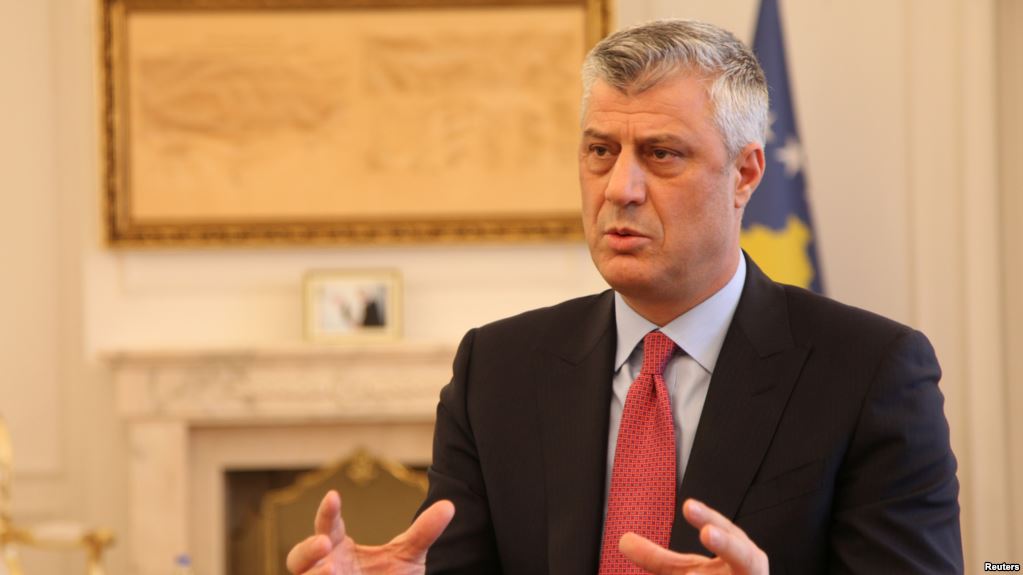 President of Kosovo, Hashim Thaci maintains that the talks with the Serb president will not be an easy process, while announcing that the coming weeks will be difficult ones.
Thaci made these comments in a news conference in Pristina, following the meeting that he had in Brussels with the Serb president.
President Thaci said that despite the obstacles caused by Serb authorities, he still hopes on an agreement to be reached.
"The two presidents have concluded that the continuation of the current situation may lead to instability and the threat of conflicts. This is why we've decided for dialogue to continue, despite the difficulties", Thaci said.
President Thaci says that it's not easy to talk to the Serb president, Aleksandar Vucic, because according to him, Vucic still thinks that Kosovo is part of Serbia.
"President Vucic's position is far from reality. People think that he's being put under pressure by public opinion in Serbia, but as leaders, we have an obligation to explain to the public opinion about the realities that we're in. Kosovo is an independent country and everyone should understand this", he said.
Thaci said that despite the big differences and difficulties of these talks, he is still hoping on the process to continue and for the final agreement for the normalization of relations between the two countries to be reached within a period from four to six months.
An agreement for the normalization of relations between the two countries has been imposed as a condition for their integration in the European Union. But, it is still not clear what this agreement could be.
Pristina says that this agreement should include a mutual recognition of the two countries and Kosovo's accession in the UN. Belgrade, which contests Kosovo's independence, is asking for "compromise", but without specifying the sort of compromise that it's looking for. Several Serb politicians have reiterated the fact that the division of Kosovo may act as a solution. What they suggest is for the northern part of the country, which is inhabited by Serbs, to be given to Serbia, but Pristina has not accepted this idea. /ibna/