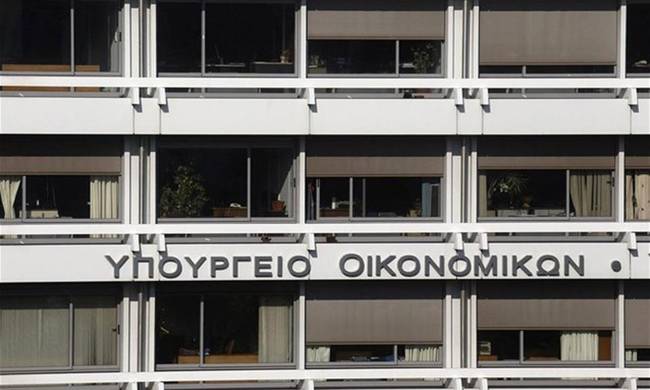 As reports in the Greek media insisted Thursday that the Syriza-ANEL coalition government is closer to agreeing to impose extra austerity measures in order to conclude the bailout review, Finance Ministry sources released a statement commenting on its talks with the country's creditors.
A Finance Ministry announcement made clear that a recent teleconference with creditors did not focus on the sale of a 17 percent stake in the Public Power Corporation or the slashing of the tax-free threshold to 6,000 euros.
The ministry said a relevant report in Kathimerini daily – which also suggested pensions were set to be slashed further in 2019 – was "false". The report mentioned the government may be prepared to offer to reduce the tax-free threshold in order to avoid painful pension cuts immediately.
Local media also suggested Thursday that creditors will give the Greek government one week – until the 9 February Euro Working Group meeting – to reach a compromise on the measures that will be taken to conclude the bailout program review.
Athens will have to table its own set of proposals towards striking a deal within a week. If a solution has not been found by 9 February with the consent of Greece, creditors will reportedly demand that Athens fully accept the demands of the IMF, allowing the latter to retain its role in the Greek bailout program as a creditor.
Finance Minister Euclid Tsakalotos said that a third of the prior actions Greece must carry out as part of a bailout review have been "totally completed," another third are "totally agreed" and the rest are subject to "political negotiation between Athens and international creditors.
Speaking to media, European officials said the IMF will not remain in the Greek program and the "quartet" will not return to Athens for direct talks if the Greek government doesn't legislate additional measures now for years to come. This appears to be the first time in many months that EU creditors and the IMF appear to have a common stance towards Greece.
Greek premier, Alexis Tsipras, reiterated in a speech in parliament on Wednesday night that he has no intention of legislating tough austerity measures demanded by the most extreme of creditors.
As things stand, there are two different camps within in the government: one is led by Finance Minister Euclid Tsakalotos and is pushing for a compromise with creditors before the 20 February Eurogroup meeting; the second is led by various Syriza MPs arguing that the government should negotiate the best terms possible for as long as it takes and even call an early election if this strategy fails.
Meanwhile, a spokeswoman for the European Commission told reporters in Brussels that no date has been set for a return of creditors' negotiators to Athens, although "regular communication" continues./IBNA