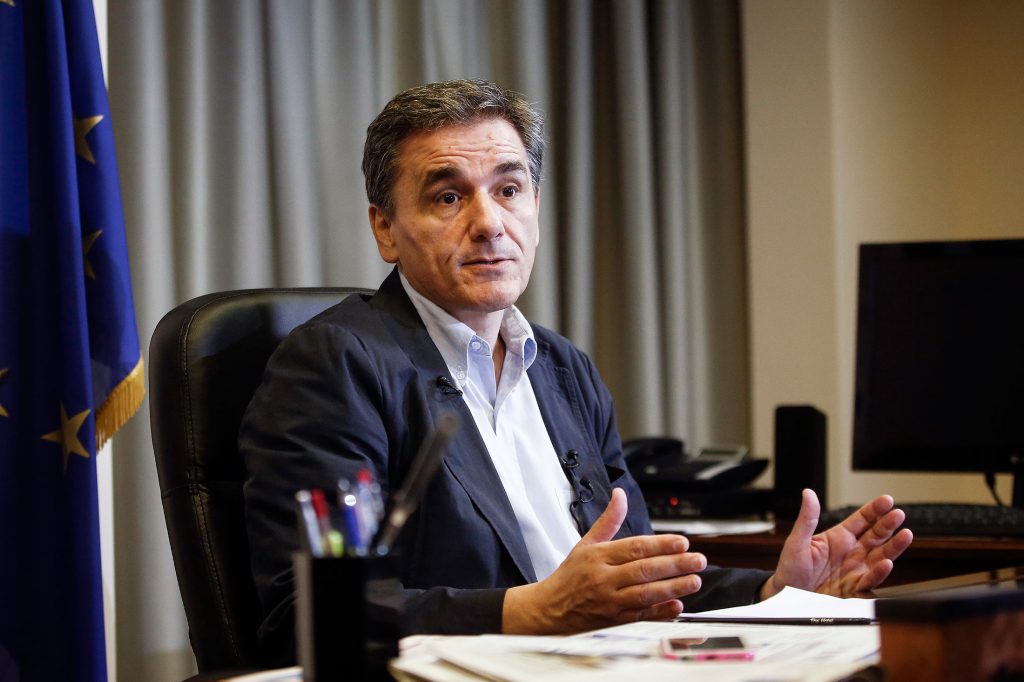 Greek Finance Ministry sources made clear that the letter sent by Finance Minister Euclid Tsakalotos to the European Stability Mechanism (ESM) in order for the latter to "unblock" short term debt relief for Greece provided no assurances that fresh austerity measures will be decided by Athens.
"The government did not commit to anything more than it had agreed. The letter reaffirms existing commitments" sources said.
Specifically, according to the Greek Finance Ministry, it merely made clear that a benefit handed out to 1.6 million pensioners was "one off" and doesn't alter the government's recently reformed social security system. Furthermore, the exemption of some Aegean islands from a recent VAT hike will apply in 2017 and will be funded by the 2017 State budget.
The Greek side also reiterated its commitment to attain 0.5 pct, 1.75 pct and 3.5 pct of GDP primary surplus targets in 2016, 2017 and 2018 respectively as well as activate a contingency fiscal mechanism should Eurostat confirm any deviation from agreed fiscal targets.
Eurogroup chief Jeroen Dijsselbloem said on Saturday talks about initial Greek debt relief measures would resume. "I'm happy to conclude that we have cleared the way … to go ahead with the decision-making procedures for the short-term debt measures, which will be conducted in January," Dijsselbloem said in a statement.
The Tsipras administration came under fire from the main opposition New Democracy party over the assurances provided to the country's creditors. The conservatives criticized the Finance Ministry of secretly agreeing to adopt further tough austerity measures and providing a "carte blanche" in order to overcome recent friction with Eurozone partners and the International Monetary Fund.
On its part, the government defended the decision to hand out social benefits. Finance Ministry sources pointed out that should the economy improve further, more measures to boost citizens on low income and tax cuts could be decided by the government "in agreement with [creditor] institutions"./IBNA