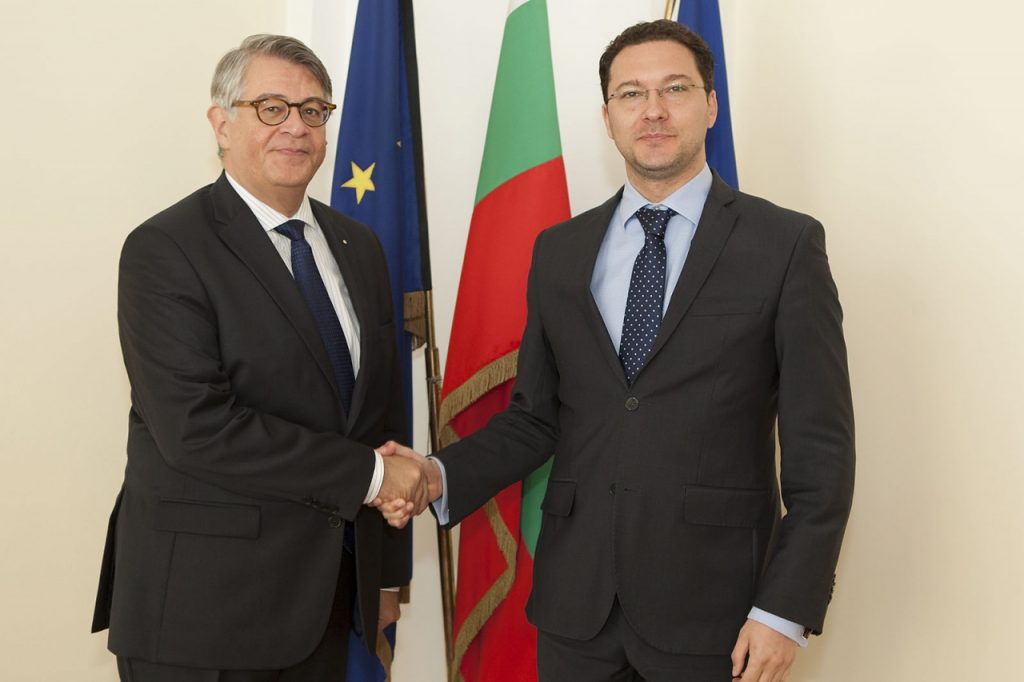 Athens, October 4, 2016/ Independent Balkan News Agency
By Clive Leviev Sawyer of The Sofia Globe
The emphasis in bilateral relations between Bulgaria and Greece includes fighting the migration crisis, protection of the external borders of the EU, regional co-operation, interconnectors and other energy projects of common interest, Bulgarian Foreign Minister Daniel Mitov and newly-accredited Greek ambassador Grigorios Vassiloconstandakis agreed during talks.
Bulgaria and Greece are strategic partners and share many common positions and interests within the EU, Mitov and Vassiloconstandakis agreed, according to a Bulgarian Foreign Ministry statement.
Mitov welcomed the efforts being made by the two neighbouring countries to deal with the migration crisis and emphasised the importance of co-ordination between institutions at bilateral level and within the EU and Nato, the statement said.
"The Bulgarian position is that the EU should be seen as a whole with external borders, which should be managed and controlled through joint efforts of all member states. When the external borders are well protected, all EU countries may feel safer, "Mitov said.
He and the Greek ambassador agreed that the EU and the international community should focus on the factors that generate migration and should work towards strengthening co-operation with third countries.
"Bulgaria is a strategic partner of Greece and proof of this is the joint meeting held in August between the governments of Bulgaria and Greece," Vassiloconstandakis said.
He emphasised the similarity of the positions of both sides on numerous issues of mutual interest and expressed the readiness of the Greek side to assist in the preparation and conduct of the Bulgarian presidency of the EU Council in 2018.
The Foreign Minister and Greek ambassador also discussed active interaction between the two countries on the integration of energy markets, and shared the opinion that the implementation of the interconnector between Bulgaria and Greece (IGB) is a key component in the context of diversification of energy sources.
The two expressed their willingness to continue the diplomatic efforts towards achieving common energy projects.
Mitov and Vassiloconstandakis expressed support for maintaining the integrity and enhancing cohesion within the EU.
Regional cooperation must continue to develop and to promote the European perspective of the Western Balkans, with the full implementation of the relevant criteria, the statement said.