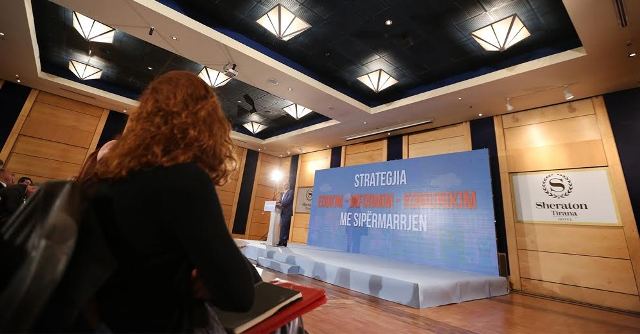 Tirana, 4 April 2016/Independent Balkan News Agency
In Albania, the government has announced the construction of the electronic "brain" in the tax system, which according to PM Edi Rama, is the second phase of the operation against informality.
Mr Rama said today that with this step, the government aims at consolidating the tax system in order to make informality irreversible.
Offering details on this scheme, the prime minister said that the construction of the electronic "brain" in the tax system aims at connecting to every enterprise in order to receive and give information.
"This will give way to a new phase of restructuring to make a long term planning of the regulatory framework, in order for the business not to become a victim of constant unexpected things that have traditionally come as a result of the lack of state", Mr. Rama said among others.
In September of last year, the government launched the operation of cash tills as the first phase against informality. This has resulted in a first quarter which exceeded all forecasts. "In three months we cashed in 100 million USD more, we have registered a significant number of goods in duty stamp products and thanks to these results, we removed taxes for around 83 thousand small businesses. We are in the final stages of closing all the routes of contraband", Mr. Rama detailed with figures.
But the Albanian opposition continues to insist that informality and tax evasion have grown and that oligarchs in power are benefiting from them.
Experts of the ministry of Finance offer details about the operation against informality, which is entering its second phase. They say that this phase is based on a new approach, in order to reformulate the role of the tax administration through a new strategy, which is based on four main pillars:
Administration, focusing on the risk based platform;
Facilitation of procedures and tax package;
Service to taxpayers;
Communication and education of taxpayers.
The risk based platform has equipped the tax administration with intelligent instruments of analysis and control from the offices, by minimizing the number of tax inspections.
Through an online communication system, businesses will be notified in case they identify cases of violations or deviation and sufficient time will be left to them to make the necessary adjustments.
In case a high risk is signaled by the system, inspections will be carried out on field, experts of the ministry of Finance told IBNA.
Another novelty that the risk based platform offers is the sampling of businesses that will be analyzed.
The system has currently selected 300 large businesses in all the regions of Albania, for which a detailed analysis will take place in every link of the chain to create added value until reaching the small end businesses. /ibna/