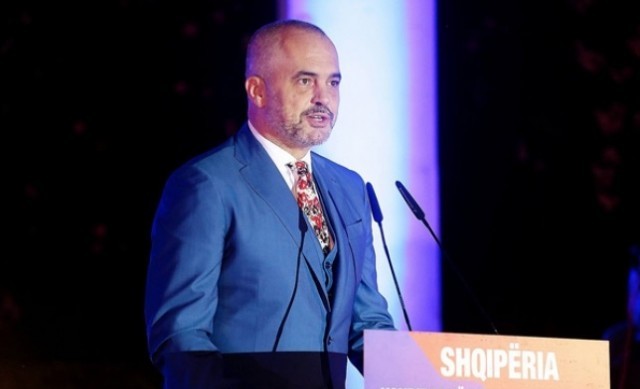 Tirana, September 23, 2014/Independent Balkan News Agency
In a conference organized by the Ministry of Defense on anti corruption, prime minister Edi Rama declared that a large number of conferences, seminars and meetings has been dedicated to corruption in the years of transition from dictatorship to democracy.
He said that in spite of the number of conferences and seminars, corruption has not been shaken. According to him, where there's free and transparent competition, there is not or there is very little corruption and where there are quality services, corruption is missing.
"Corruption is an alternative of the lack of competition, lack of merit and services. It's not Albanians who are corruptible, but the system that offers them opportunities to be corrupted. This thing doesn't happen in countries with a consolidated democracy, where the system is not involved in corruption", said Rama.
Rama declared that the fight against corruption involves modernization and making the state offer the right service, where everything is based on merit.
Rama said that by believing that modernization is the core element in the fight against corruption, he underlined that more measures will be taken for modernization and more reforms will be implemented in making the state efficient in relation to corruption.
Rama also said that the Albanian justice system is the most corrupt one in Europe, by saying that no judge has faced the law so far and this requires a concrete response.
Rama said that the reform in the justice system has started and it will be taken forward.
According to him, courts in Albania have turned into an instrument of amnesty for the toughest ones and to punish the weakest ones, at a time when the contrary must take place.
Stopping on the education system, the head of the government said that a highly corrupt system has been inherited, underlining that this has led to many unemployed graduated people. Rama said that corruption has created a tragic situation for an entire generation. The PM declared that hundreds of foreigners who have never stepped on the Albanian land, have been graduated by Albanian universities, adding that the response toward this situation is the modernization of the system.
He said that corruption may be stopped through free competition and quality in the criteria and high standards of accreditation.
Earlier, the US ambassador to our country, Alexander Arvizu said that corruption is the biggest threat for the security of Albania.
He added that fight against corruption requires commitment, as he considered it as a threatening phenomenon for the region. Arvizu reiterated the US support in the fight against corruption. /ibna/