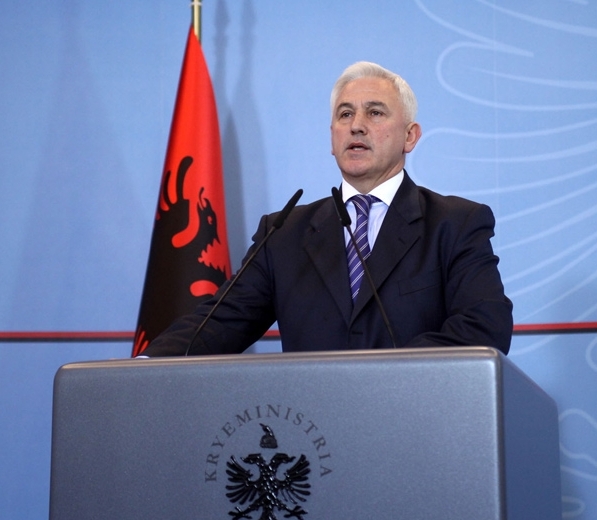 IBNA Analysis/In an effort to hit organized crime and traffics, Albanian authorities are taking preventing measures, one of which is seizure of the proceeds of crime. An analysis on the measures, the phenomenon and important declarations of the international institutions which encourage Albania and improvement of "Anti-mafia" law
By Nasip Naco
Albanian Minister of Justice
In its latest report on human rights, US Department of State says that "the Albanian government didn't apply the law and officials are often involved in corruptive practices without punishment, while corruption was spread in all levels of the government. The use of slogans by the government, encouraging zero tolerance on corruption, often led to the manipulation of data which indicated that corruption didn't exist".
The 2013 European Union Progress Report states among others that: "State institutions that deal with the fight against corruption remain fragile against political pressure and political influences, while fight against corruption in the judicial system has seen a limited progress".
Meanwhile, Transparency International has ranked Albania 116th as far as the level of Corruption is concerned, after Nepal, Vietnam and Afghanistan. (A year ago, Albania ranked 113th).
***
Corruption is considered as a real obstacle for the progress of the country, while the evaluations of the international community must act as an alarm bell.
Measures taken against corruption throughout the years have not brought the desired effects in the investigation and punishment of corruptive practices, for as long as corruption remains high.
Besides the changes made in the Criminal Code in 2012, which aims to encourage the involvement of the collaborators of justice in the cases of corruption, there's also a necessity in taking extra measures such as seizure of assets generated from the proceeds of crime.
During a conference held in Washington with experts on the Balkan about corruption, organized by Heritage Foundation, chaired by former General Prosecutor of USA, Edwin Meese it was concluded that: "Fight against corruption must start with the seizure of all illegal properties and assets that politicians possess and which cannot be justified by them through their regular incomes".
The biggest discouragement to corruption is by fighting it, by seizing all assets generated in an unlawful way, by guaranteeing security for every citizen, security for the domestic and foreign business and progress for the Albanian society and the rule of law.
The same dispositions that are applied for criminal organizations for the seizure of assets, will be applied for cases of corruption. The objective of this law is to increase efforts in order to maximally discourage corruption, by seizing all unlawful assets which are generated through corruption.
In his speech on September 20, 2012, in front of the UNO General Assembly, president Barack Obama declared that: "The future must not belong to the corrupted who steal the sources of a country. It must belong to students and entrepreneurs, workers and business owners, who demand more prosperity for the people. If the people cannot trust their own government in order to protect them and promote their common wellbeing, then every other cause is a lost one. This is the reason why the fight against corruption is one of the biggest battles of our time."
With the approval of this law, we have the possibility to offer to law enforcement institutions an instrument to fight corruption like they fight criminal organizations by seizing their assets and corruption must not remain a demagogy. This is why we strongly believe that this legal package is only the start of the war of this majority against corruption. /ibna/