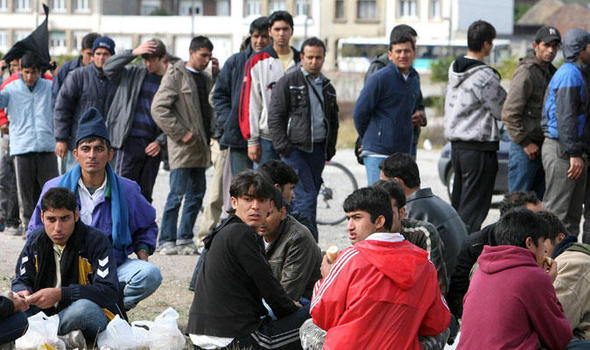 Bulgaria, which in 2015 pledged to accept 860 asylum-seekers transferred from Greece, has so far accepted 50, a progress report by the European Commission on the EU's temporary emergency relocation scheme said.
According to the September 6 2017 report by the EC, Bulgaria, which had said it would accept the transfer of 471 migrants from Italy, so far had received none.
Bulgaria was among 13 EU countries that had not received any Syrian refugees relocated from Turkey under the EU-Turkey Statement, the EC report said.
The report on overall progress across all member states said that two years after the launch of the emergency mechanism, relocation "continues to show a positive trend" confirming the significant acceleration of relocations observed in 2017, with an average of 2300 transfers per month since February 2017, to almost all EU countries.
As of September 4, more than 27 695 people (19 244 from Greece, 8451 from Italy) have been relocated.
"However, with around 2800 persons still to be relocated from Greece and new applicants arriving in Italy every day, continuous efforts are needed on all sides," the EC said.
It said that member states must speed up the processing of relocation transfers and provide enough pledges for all candidates.
Italy needs to accelerate the identification and registration of eligible candidates (in particular Eritreans).
A number of member states (Malta and Latvia) have already fulfilled their allocations for Greece, whereas others (Finland, Lithuania, Luxembourg, Sweden) are close to doing so. Malta and Finland are also close to fulfil their allocations for Italy.
The Commission also welcomes that Austria has started relocating from Italy and that the first relocations from Italy to Slovakia are currently being prepared.
The Czech Republic, Hungary and Poland remain in breach of their legal obligations, and have not relocated a single person (Hungary and Poland) or have not pledged relocation places for more than a year (Czech Republic).
This is why, on July 26, the Commission moved its infringement procedures forward and sent reasoned opinions to these Member States, the EC said.
"The Commission welcomes today's ruling by the European Court of Justice in which the Court confirmed the validity of the second Council Decision on relocation and dismissed the actions brought by Slovakia and Hungary," it said.
The legal obligation for member states to relocate does not end in September.
The Council Decisions on relocation apply to all eligible persons arriving in Greece or Italy until September 26 2017. This means that eligible applicants should still be relocated thereafter.
"Therefore, it is crucial that all Member States, in particular Poland, Hungary and the Czech Republic as well as those that have not used up their allocation in full, step-up their efforts to relocate all eligible applicants," the EC said./IBNA