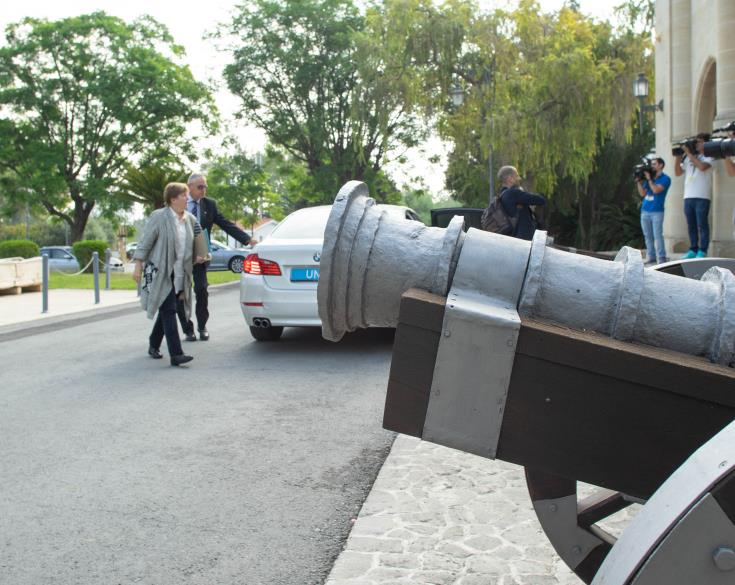 By Michalis Michael
UN Secretary-General's Special Representative Jane Holl Lute continues today, for the fifth consecutive day, her contacts with President of the Republic of Cyprus Nicos Anastasiades and Turkish Cypriot leader Mustafa Akinci, with the aim to reach an agreement on the terms of reference.
Initially, Lute will meet with Akinji at 9.30am, as was announced by the office of the T/c leader. The meeting of the UN official with President Anastasiades is scheduled to take place at 11.30am.
However, while attending an event on Wednesday night in Limassol, President Anastasiades did not want to comment on whether the consultations on the terms of reference have reached a standstill. When asked on the matter, he said that "I would not like to comment while we are in consultation to achieve what we are seeking: terms of reference that would allow for the resumption of a creative dialogue".
What we are looking for is to formulate terms of reference that will allow a creative dialogue to resume, President Nicos Anastasiades said. Asked when the UN Secretary-General's Special Envoy for Cyprus, Jane Holl Lute, will depart from Cyprus, the President replied that he does not know./ibna