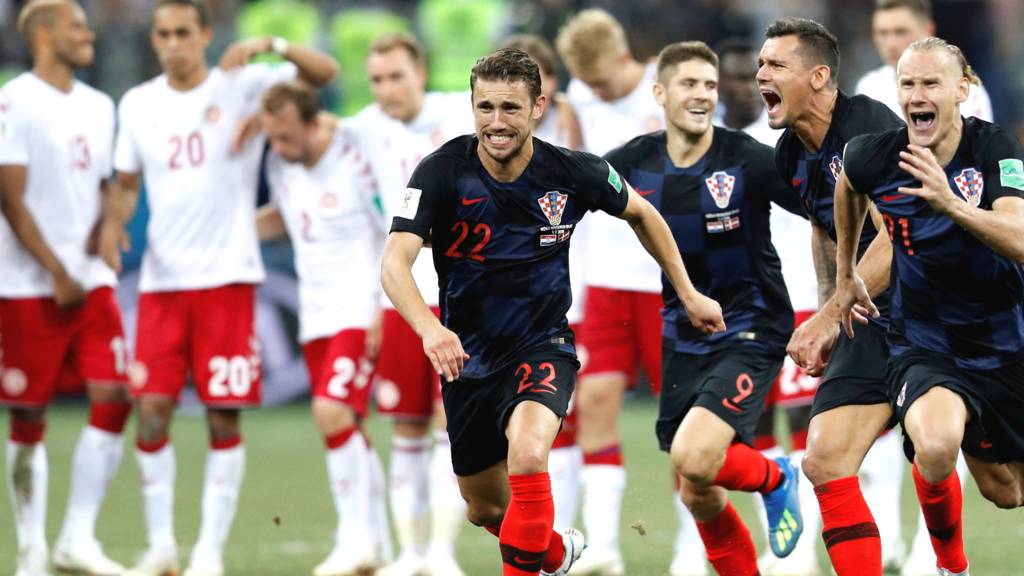 It is definitely a 'good luck' sign so, Croatia is not abandoning its alternate kit, in Sochi in their quarterfinal against Russia, "with the Croatian Football Federation giving fans a glimpse of the kit for tomorrow's match", croatiaweek.com says (see photo near the end of the text).
That being said, Croatian footballers, for the fourth time in a row at the World Cup, will play in their black and navy blue kit on Saturday, in the game against Russia. The wish is one and only: let the black and navy blue bring the victory to the team.
According to theguardian.com, "Saturday night's game is probably the toughest to call. These two sides have taken and conceded fewer shots on target than the other six quarter-finalists, so goals may be at a premium. The hosts will hope to ride the increasing wave of optimism but Croatia will surely improve from their last match and progress to the semi-finals" and they dare to predict that the match will end like this: "Prediction: Croatia 2-0 Russia".
The 'lucky' kit
Although Croatia opened the tournament against Nigeria wearing the well-known red and white checkers, since then, players have only worn in their popular new alternate kit.
"FIFA's strict policy when it comes to colour-clashing kits", croatiaweek.com explains "means Croatia must wear their alternate kit as Russia play in either red or white.
The Croatian team's alternate black and navy blue kit reading "Sochi" in the Serbo-Croatian language, with the date of the game on it and the national flags of the two rival teams
If Croatia beats Russia on Saturday and advances to the semi-final, a match-up with England would mean Croatia would play in black and navy blue again. The red and white checkers would return if Sweden goes through." …. / IBNA
Main Photo: Fully excited, Croat footballers cheer and celebrate their victory against Denmark, FIFA World Cup, 2018