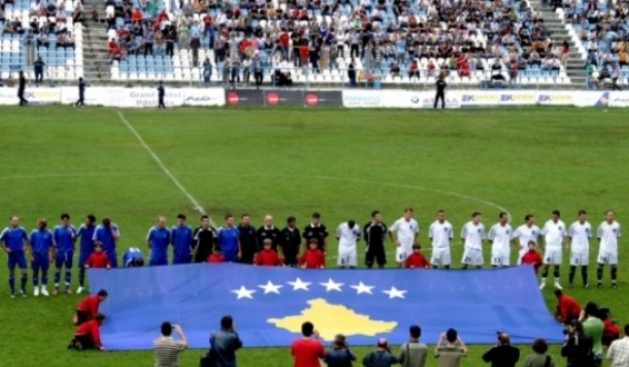 Pristina, January 13, 2014/Balkan Independent News Agency
At FIFA's headquarters in Zurich (Switzerland), a decision was taken today to allow Kosovo to play friendly matches against European teams or teams from other continents. Nevertheless, Kosovo is only allowed to play friendly matches if it uses footnotes instead of the word "Republic" and state symbols are not allowed.
The delegation of Kosovo's Football Federation led by Fadil Vokrri, which is staying in Switzerland in the past few days, said that the delegations of the two federations (Kosovo and Serbia), have not had any other meeting besides the one with the head of FIFA, Blatter.
"The declarations of the Serb delegation are political. They are saying what the Serb politics has told them. We're clear as to what we can request, what we're entitled to and what not", said Vokrri.
Meanwhile, the decision is expected to be discussed once again in the month of March, where the request of Kosovo's Football Federation on the use of the flag will be deliberated. /ibna/