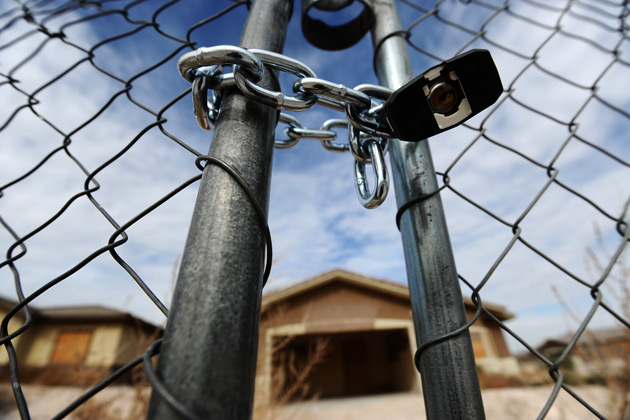 By Kyriacos Kyriacou-Nicosia
Finance Minister Charis Georgiades has announced that some first points raised by the political parties regarding a government bill on foreclosures have been conveyed to the Troika, expressing at the same time the government`s intention to continue the dialogue with the parties with a view to reaching an acceptable bill. Amid fierce opposition from political parties, unions and social groups to the bill, the Finance and Interior Ministers concluded Thursday a round of contacts they had launched with parliamentary parties to explain the bill.
In statements following his meeting with the European Party (EVROKO), in the presence of the Minister of Interior, Georgiades said that the issue must be addressed by submitting specific suggestions and concerns "and certainly not with unnecessary populism and slogans". "We have already sent (to the Troika) some first points which have been raised by political parties during our contacts which were completed today with a meeting with the European Party," he said, adding: "The Government is looking forward to continuing this dialogue, at the parliamentary level, with a view to reaching an agreement on an acceptable bill which would balance justly the rights of borrowers and those of the banks. "
"Apart from the European Party," he continued, "we have not received the written and final suggestions of other political parties. They have reserved the right to do so, but judging by what we have heard from them, either publicly or at our meetings, we have already sent to the Troika some initial points which have been raised, either through public dialogue or through our contacts."
He said that if written proposals or specific suggestions are submitted by the political parties, these will also be forwarded to the Troika for their comments.
Asked to list the points which have been sent to the Troika, he said that "all that which has been expressed lately by the political forces," adding that "these views will take a concrete shape through the parliamentary process".
The parliamentary discussion of the bill will begin on August 11 at a joint meeting of the House Finance and Budgetary Affairs Committee and the Internal Affairs Committee, in the presence of the two Ministers. The approval of the crucial bill is a prerequisite for the disbursement of the next bailout tranche and should be adopted prior to the Eurogroup meeting on September 12.