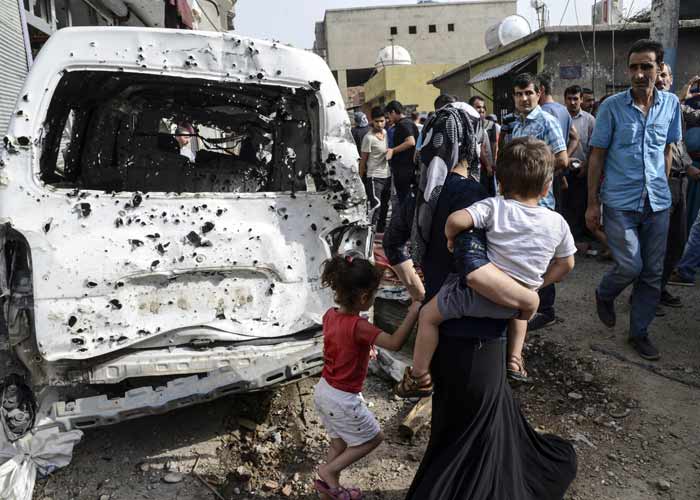 Ankara, December 21, 2015/Independent Balkan News Agency
Entire neighbourhoods have been leveled
By Manolis Kostidis
Fierce battles are still raging in the areas of Sur, Silopi, Cizre of Southeastern Turkey, with the Turkish army fighting the rebels of the PKK within residential areas.
The Turkish armed forces publish photos from certain areas, which show that there has been no building left standing and as the political analyst Mehmet Altan says: «it as if this is not Turkey, but Palestine or Syria". 110 people have been killed in battles, including seven soldiers. The number of wounded exceeds 25. For 20 days in these areas curfews have been imposed on the residents.
The Kurds claim that Erdogan has ordered the leveling of the kurdish areas and that he leads the country into civil war. The Turkish government says that it has even used tanks in urban areas to eradicate the hideouts of the PKK.
The Turkish government is skeptical of the visit of the president of the pro-Kurdish Party Selahatin Demirtaş in Moscow next Wednesday. Demirtas will meet with Foreign Minister of Russia Sergei Lavrov.
The chieftain of the PKK Murat Karayılan threatens Ankara with secession of the Kurds from Turkey, saying that "if Turkey does not understand our request for democratic autonomy then we will think of our secession".