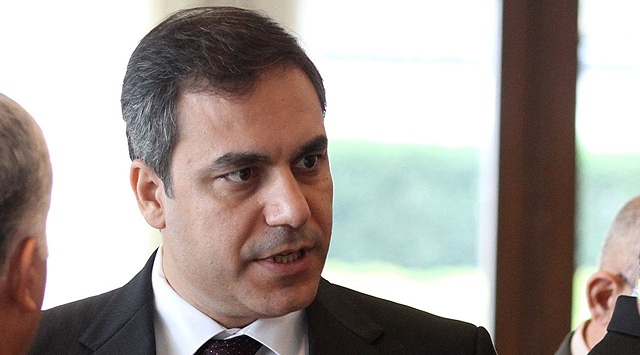 Ankara, March 9, 2015/ Independent Balkan News Agency
Erdogan pressured the former head of the MIT to not ally himself with Davutoglu
By Manolis Kostidis
The power games seem played in recent days in Ankara have surprised even the most experienced political analysts.
As a "bomb" exploded the news of the announcement of former Head of the Turkish Intelligence Hakan Fidan (photo), who said he would not be a candidate in the parliamentary elections in June.
Fidan gave no details on the reasons he changed his decision, since in early February he had resigned from MIT, to run in the election with the AKP!
On February 8, President Recep Tayyip Erdogan had expressed his opposition to the resignation of Fidan.
"I do not view the candidacy of Hakan Fidan favourably", Erdogan had stated, but had said that he could not intervene in the decision.
The former Head of the MIT is considered one of the most powerful figures in Turkey as his meetings with PKK leader Abdullah Ocalan has played an important role in resolving the Kurdish issue. He has also supported Erdogan in his conflict with the Islamic movement of Fethullah Gulen.
"This decision shows that the AKP is completely controlled by Erdogan and that no one can run without his approval", said Fatih Portakal, main news television anchor of Fox Turk television network.
In recent days there is word of the return of former President of Turkey Abdullah Gul to the AKP through his candidacy in the parliamentary elections on June 7. Analysts spoke of an informal alliance between Gul, Ahmed Davutoglu and Hakan Fidan against Erdogan.
The Turkish President seems to have broken this alliance.
Deputy Prime Minister Bulent Arinc announced that Fidan will return to his position as head of the MIT!