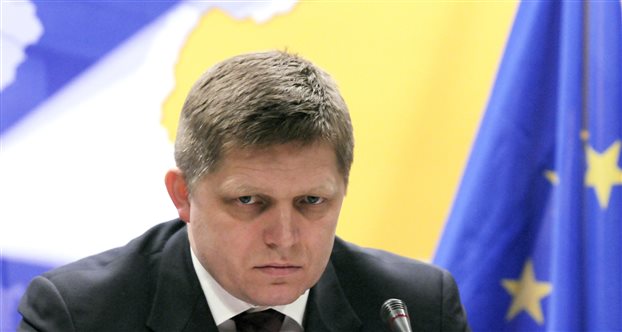 Athens, February 20, 2015/ Independent Balkan News Agency
By Spiros Sideris
Prime Minister of Slovakia Robert Fico rejected any additional help of his country to Greece, stressing that he will calmly accept a possible exit of Greece from the Eurozone.
"Nobody in Europe wants to give money to Greece", said the Prime Minister of the leftist government of Slovakia, adding that it would be "impossible to explain to the people that the poor Slovakia should subsidize Greece".
How can I explain to the people that they should give money to the Greeks, with their salaries and pensions? Impossible. Impossible, he insisted in an interview with Financial Times.
According to Fico, a possible Greek exit from the eurozone "would be less dangerous today than it was two, three or four years ago".
Slovakia, a member state of the eurozone since 2009, had already threatened by June 2012 to request the exit of Greece from the eurozone if Athens did not implement an austerity program in return for the international it would received.
"If the Greeks do not respect the conditions set out in consolidating their public finances, Slovakia will side with the countries that will request the exit of Greece from the eurozone", Fico had stated at the time.
Telephone communication between Tsipras and Hollande
Greek Prime Minister Alexis Tsipras had a telephone communication on Thursday with French President Francoise Hollande, which took place in good spirit. The French President assured Alexis Chipas: "I'll do everything I can to help Greece. I will discuss the whole issue with Angela Merkel in our meeting on Friday".