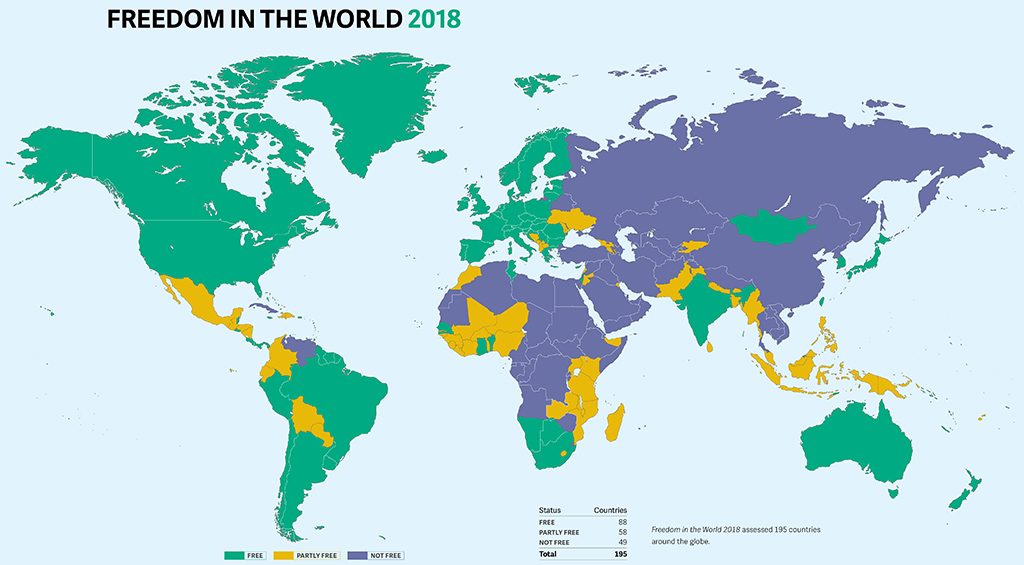 The US based human rights organization, Freedom House, says that Kosovo has registered a slight improvement in the level of democracy compared to last year.
On a scale from 1 to 7, where one is the highest level and seven is the lowest level of democratic progress, Kosovo has scored a 4.93 compared to 4.96 a year ago.
In the part of the report concerning Kosovo, it is stated that 2017 was a troubled year for the country. It also says that there were several improvements with the electoral process, while the fight against corruption came to a gridlock due to the lack of political will.
"Despite the half authoritarian tendencies and the involvement of the administration in political activities, the legal and constitutional framework has continued to stop a concentration of power".
The report also says that the new governing coalition was formed in September, but it also says that it could not manage to be a more stable government than the previous one. /ibna/