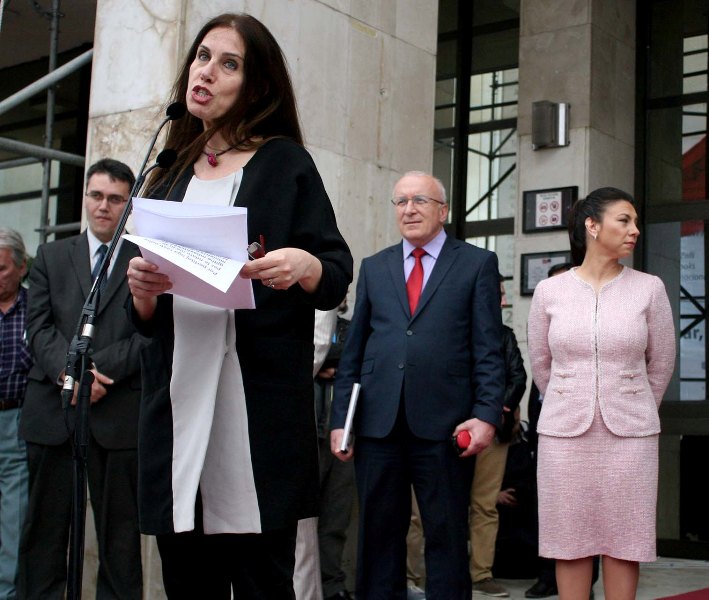 Tirana, April 24, 2014/Independent Balkan News Agency
"Book and Art Festival" started in Tirana on the World Book Day. Authorities consider this cultural event which started last evening (photo) in the National Museum as something big.
This 4 day activity includes two important domains of culture: visual arts and Albanian publications. The event is organized by the Albanian Book Association, which was formed two years ago by Ardian Klosi, a prominent columnist.
Part of the festival will be some of the most serious Albanian publishers and also from Kosovo and FYROM, 45 publishing houses in total. Present in this festival are also the authors of the majority of these publications.
Meanwhile, the part of visual arts has been baptized with the artistic name "Pamur". Its curator is professor Vladimir Myrtezaj. The topic of the visual arts is "One gallery, one author".
"All artistic currents in Albania and Kosovo will be able to appear in Tirana", says Milena Selimi, known publicist and representative of the Ministry of Culture in Albania.
She says that the festival will also see the participation of young music bands and there will be a poetry festival.
"The main scope is to invite as many people as possible, of all age categories, to come and visit this festival, the first one of this kind in Albania, which is expected to be filled with different activities, from the visual art, to musical animations and forums on literature, book promotions and readings from actors", says Selimi. /ibna/