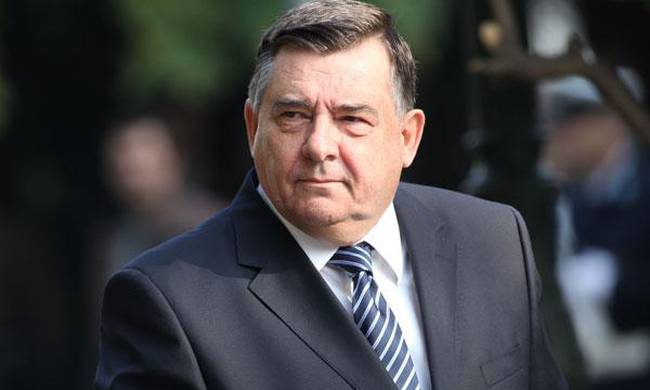 Athens, March 25, 2016/Independent Balkan News Agency
By Spiros Sideris
Political fermentations not only in the center-left but also the right-wing are observed lately. After Fofi Gennimata's movements to activate the centrist, center-space, the president of LAOS Giorgos Karatzaferis, in a television interview spoke of the fermentations occurring in the patriotic right.
"NATION" is one of the names that have been heard for the political movement that is taking place for the patriotic space, but it has not yet been finalised, Giorgos Karatzaferis said.
Speaking on ANT1 television, he said that Takis Baltakos "is the 'playmaker' for contacts and the creation of this political space".
He rejected that the political movement will move to the far right, while stressed that he would try to reach out to voters of the Golden Dawn.
He noted that the party will move to the area of ​​Eurosceptics and added that there have been contacts with ND MPs and former ministers of the Samaras government, which, as he stated are unhappy with the line of current president of the main opposition party Kyriakos Mitsotakis.
"I move in the ND of Kostas Mitsotakis and Averof, not that of Kyriakos Mitsotakis… Me and neoliberalism are separated by the same distance with communism", he said.
Regarding the terrorist attacks that took place in Brussels, he expressed the belief that we will see similar events in Greece.