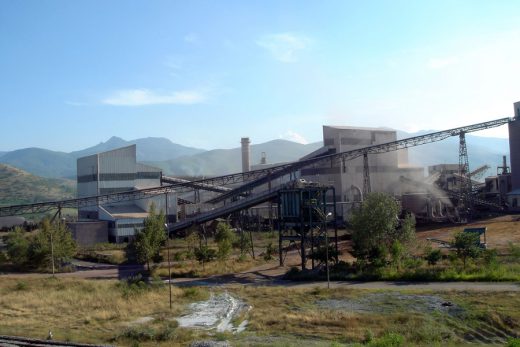 The first instance court of the city of Veles decided on Wednesday to place the iron-nickel plant FENI under a special liquidation scheme, thus accepting the request of three creditor banks of the company.
FENI's being subject to a special liquidation regime had been requested by Komercijalna Banka, Silk Road (formerly Alpha Bank) and Stopanska Banka. Those three banks had asked to place FENI under a special liquidation scheme as soon as possible, in order to continue with it its operation and reorganise, with the ultimate goal of finding a reputable investor, who will take on the debts and obligations of the company towards its employees, banks and other creditors.
FENI's debts amount to EUR 60 million, of which EUR 40 million are to the banks.
At the same time, the three creditor banks announced that they were informed by the Bulgarian company Enekod, who appears as a new owner of FENI, is unable to pay the salaries of FENI employees.
FENI employs 850 workers and is one of the largest production units in fYROMacedonia. However, over the past two months, due to the serious financial problems, it has discontinued its productive activity./IBNA