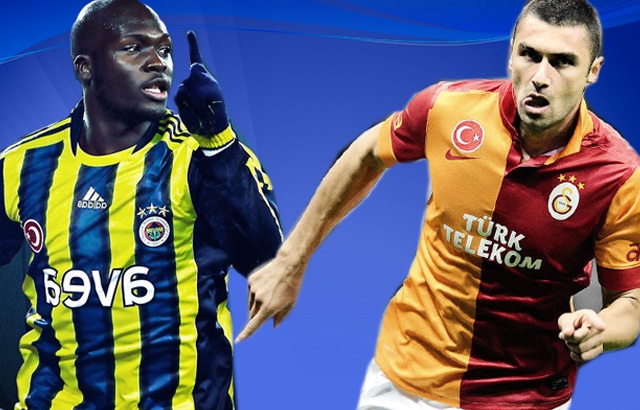 Review by Christos T. Panagopoulos –
Fenerbahce kept a 14-year-old tradition of not losing to their archrivals Galatasaray at home when they beat the visiting side 2-0 on Sunday in one of the most anticipated games in the Turkish premier division.
A more energetic Fenerbahce found more positions in the first half from the start against Roberto Mancini's squad missing goal keeper Fernando Muslera and Wesley Sneijder.
Galatasaray also produced a few chances with veteran scorer Didier Drogba and striker Burak Yilmaz until Emre Belezoglu put the hosts up with a penalty goal 23 minutes after the kick off.
Second half was a mere repeat for the sides at Istanbul Sukru Saracoglu Stadium and a second goal in 66th minute by Christian Baroni for Fenerbahce amidst off-side claims by Galatasaray players and substitutes.
A last minute penalty did not change the final score when Felipe Melo was only good enough to deliver the ball to Fenerbahce's national goalkeeper Volkan Demirel.
Fenerbahce remain as the occupiers of the first place in Spor Toto Super League after the Sunday win with 28 points.
Galatasaray, after today's loss that followed a Champions League defeat against Copenhagen earlier last week, slipped down to 6th place in standings table with 19 points after week 11 of Spor Toto Super League.
Source: Anadolu News Agency