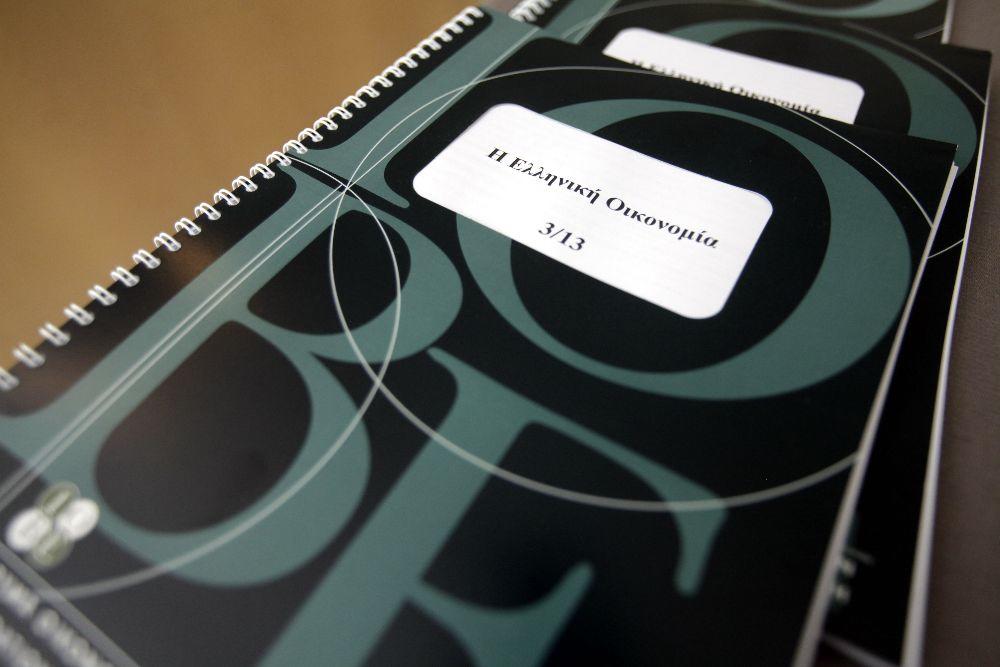 By Spiros Sideris – Athens
According to the quarterly report of the Foundation of Economic and Industrial Research (FEIR), "in the framework of the official forecast of the state budget (0.6%), a return to growth for the Greek economy in 2014 is considered feasible. Furthermore, the study notes that the end of the deep and prolonged recession, is attributed on one hand to a reduction of the drop in domestic consumption, and on the other to the increase of exports of services, tourism and others.
As stated in the report, the recent figures confirm these positive trends. They also confirm that the momentum in investment and exports of goods remains very weak. For this, FEIR stresses that failure to achieve sufficiently high growth rates as early as next year would create significant problems in the financing of the country and the implementation of the budget
However, in the report, it is pointed out that despite the fact that the basic features of the economy have not changed in recent months, the existence of a risk now appears significantly increased.
This is primarily due to three reasons: The internationally recorded small but definite decline in growth prospects and particularly in Europe, as well as an increase in geopolitical risks in the region.
Second, based on the logic of the adjustment program of greek economy, the stabilisation is only an intermediate goal – as structural reforms and growth will be slowed, so will the increase the risk of upsetting the balance that has been achieved will render the ultimate success of the economic policy questionable.
Finally and most importantly, after the euro-elections the political dialogue is gradually being dominated by the undoing of the characteristics of the main features of the economic policy.
The report of the FEIR stresses that a new, mutually beneficial agreement between the Greek economy and the European Union should be promoted as soon as possible. This should be aimed at correcting the failures that have been observed, most notably the smooth convergence of the Greek economy with the center of the eurozone. However, it is noted that the formal basis for the next understanding should be a new development model for the country, with emphasis on openness, innovation and the investments that will support them.
It goes without saying that, as characteristically mentioned in FEIR, the path of a new, mutually beneficial agreement with the European partners,passes through the achievement of a minimum consensus and political stability in the country. This can act as a catalyst for the final out of the crisis and the beginning of a positive circle of significant reforms and sustainable growth of the economy.
However, the report notes that part of the uncertainty coming from the electoral cycle, in view of the election of a new President of the Republic, is continuing to act inhibitory to the undertaking of investment ventures from foreign investors.