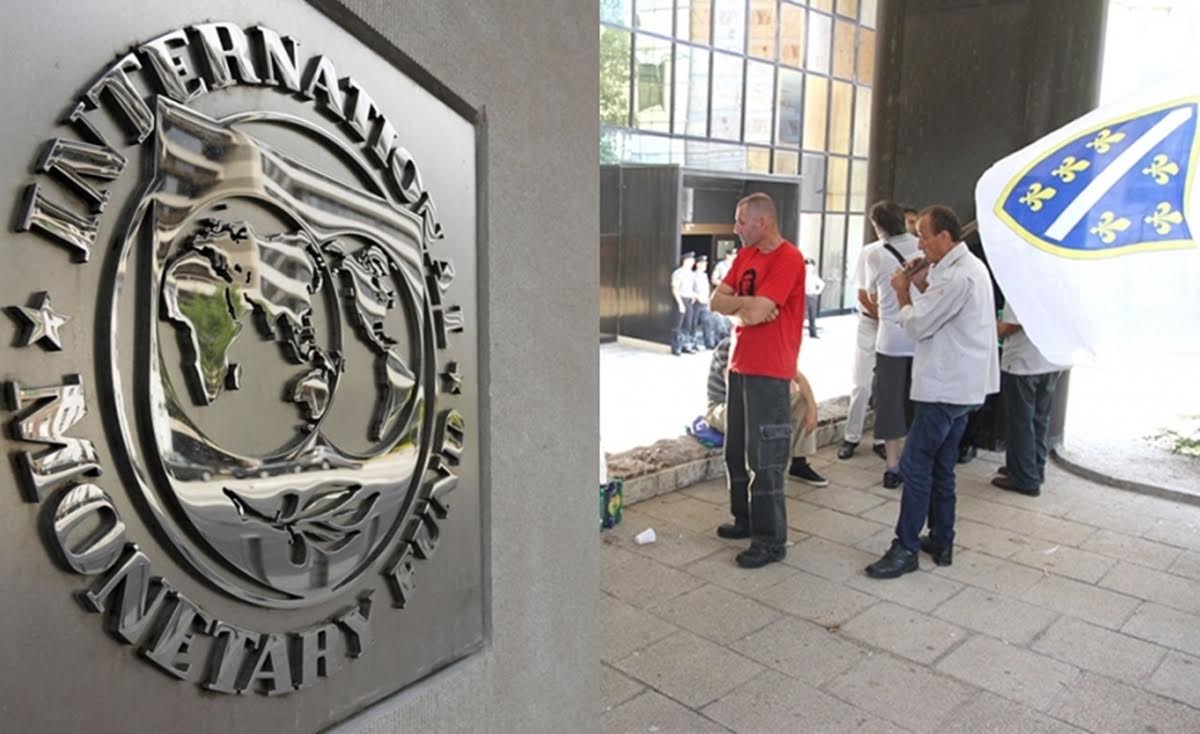 On Monday, former Army of the Republic of Bosnia and Herzegovina (ARBiH) veterans blocked several roads and border crossings in Federation BiH again as proof of their dissatisfaction over the unscheduled session of the House of Representatives -supposed to be held on Tuesday- that has been arranged for Thursday, despite their different demand.
After several hours of road blockades and a few minor scuffles, veterans withdrew, agreeing to wait for the programmed Thursday session. During their protest at the Bijača border crossing, passengers were forced to wait in their vehicles under the scorching hot weather. Some of them tried to convince protesters to open the road and got involved into a verbal conflict, then hurled stones at each other with a small number of people getting minor head injuries.
In fact, it is important to note that veterans having been protesting for more than a year. However, most of them are convinced that there will be no progress and the issues they are fighting for will not be resolved. Their belief explains to a certain extent the intensified way they rally now across the Federation BiH.
They demand that MPs adopt several laws that will increase their monthly benefits and end the government funding of hundreds of veterans' associations which, as other veterans believe, are doing nothing for them except extracting funds from the state budget that could have gone directly to them so they can serve their needs. One of the demands is for the Government to publish the Register of veterans, since they assume that many of those currently receiving government benefits never saw the frontline during the war in BiH.
As the veterans make a very important electoral group, the Federation BiH Parliament took these questions very seriously and, after several protests, the House of Peoples adopted the laws in accordance with the veterans' demands. Now it is the House of Representatives' turn to take the same steps, thus putting an end to the agony of those who fought in the war but today belong to the "socially endangered" category of citizens.
But, since there are two sides to a coin there are two sides to every story too. In this case, the International Monetary Fund (IMF) Resident Representative to BiH, Francisco Parodi, said that the set of laws on veterans' rights would jeopardise the financial stability of the Federation BiH.
There is also a "price" gap: according to Parodi the Federation BiH government claimed that implementing the law would cost 14 million BAM (about seven million Euro) though the IMF experts estimate it would cost much more.
"We are talking about several hundred million BAM according to some estimates", Parodi said.
He added that this will stop government plans to spend a sufficient amount of budget resources in education and healthcare and that it will disable it from making any investments.
Parodi recalled that the IMF indefinitely delayed a meeting, that was supposed to take place in June, during which a 38-million-euro tranche for BiH was to be discussed. He pointed out that the IMF does not oppose these laws until the moment they are clearly defined, real people get the right amount of money, money transfers are transparent and the complete package of measures is such, that authorities could afford it.
"Unfortunately, this new law that is currently being discussed does not meet any of the mentioned criteria. The proposed law would also jeopardise the obligations BiH stated in a letter of intent the country handed to the IMF. This was meant to maintain a very reasonable fiscal balance and steer spending from current transfers, which are without a clear goal toward priority sectors, such as education, healthcare and investments. These goals will be jeopardised with this law," the IMF Representative stated.
In the next few days, MPs in the House of Representatives of the Federation BiH Parliament must make a tough decision between adopting the laws on veterans, that will guarantee thousands of votes at the General Elections in October, and the demands of the IMF, that may result into a fresh conflict between the two sides….. / IBNA