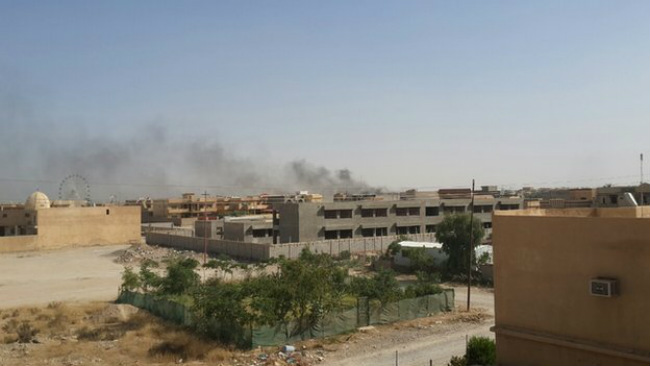 "We are neightbours with the Taliban", analysts write
By Manolis Kostidis – Ankara
Serious questions have been raised inTurkey after the capture of Mosul by Islamic militants of the "Islamic State in Iraq and Levant" (ISIS).
"Right now Turkey is a neighboring country of Afghanistan", says Εyüp Can of the newspaper Radikal and stresses that "this happened that we all feared; the Islamic extremists have become the southern neighbors of Turkey".
In Ankara, there are successive meetings on the safety of the 80 hostages held by Islamists after the capture of the Turkish consulate in Mosul, but what is also discussed are issues of internal security.
In previous years Turkey was sending arms and was allowing the presence and passage of extremist rebels to Syria to overthrow Assad. Among them were some members of ISIS. The question is whether there are some existing members of ISIS in Turkey or if they can easily cross the border as the organization controls four crossings on the border with Syria 950 km long.
The geographical reality shows that Turkey must cooperate with the PKK that controls many areas in southeastern Turkey, as well as with the Kurds of northern Iraq and northern Syria (PYD), in order to address the threat of Islamic terrorism.
"Any intervention by Turkey on Mosul should be done in coordination with the central government in Baghdad and the Kurds in Northern Iraq. Otherwise we will be faced with greater threats", said Εyüp Can.
Political analysts as well as the opposition believe that the lack of information that caught the turkish government by surprise in regard to the invasion in the turkish consulate in Mosul is indicative of the flawed way of functioning of the Turkish Intelligence Service (MIT), which assured that the consulate will not be invaded by rebels ISID.
Among all these,  the announcement of the candidacy of Erdogan or some other AKP's candidate for the presidency of the country for the presidential elections on 10 August is postponed for a few days. It is not a small thing for Islamists to invade the country's consulate, as well as the lowering of the turkish flag by the Kurds in front of Turkish soldiers in Diyarbakir Air Base, last Sunday. The impression being given of the structures of the Turkish State collapsing, undermines the credibility of the Erdogan government.