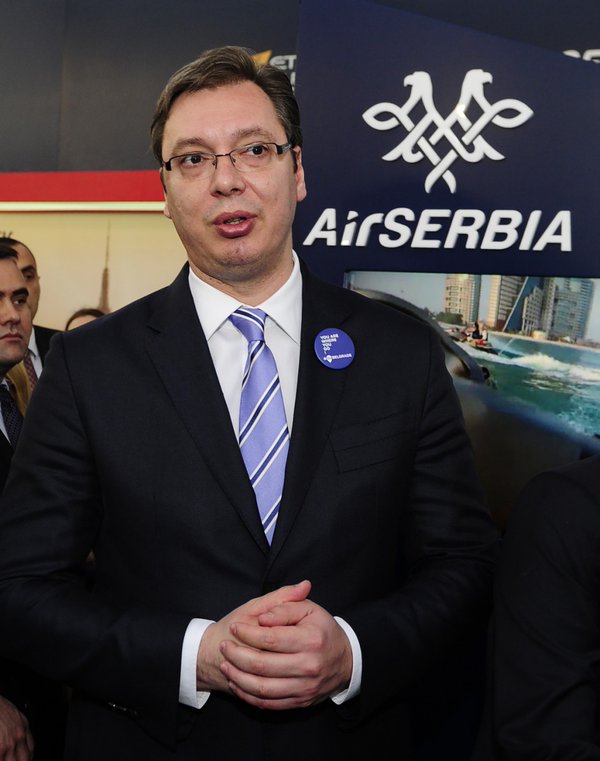 Belgrade, March 22, 2016/Independent Balkan News Agency
By Milos Mitrovic
Serbia has already raised its security levels due to floods and migrant crisis, Prime Minister Aleksandar Vucic said reacting to terrorist attacks in Brussels. "At this moment, there' s no reason to fear", the premier said; however, he announced that the national bureau for security services coordination would "probably" convene.
"In days to come we will discuss how to protect key objects, nothing is going to be left to chance", Vucic said at the press conference.
He admitted that "it's not easy to defeat madness".
"The best thing to do is to show that you are not frightened, that you are taking measures to protect people", the PM stressed. Vucic recalled that Serbia "despite being a small country" had provided "full support" to the fight against terrorism.
Vucic and President Tomislav Nikolic will discuss whether there's need to convene the National Security Council session, he went on.
Nikolic expressed his condolences to the Belgian King Phillipe, condemning the terrorist act in Brussels which left at least 31 persons dead. "Terrorism could be tackled only by mutual, uncompromising action by all countries… I am convinced that organizers and accomplices would be swiftly found and that they would bear the consequences for their crimes", Nikolic stated in his telegram. Serbian Parliament Speaker Maja Gojkovic also expressed her condolences to Belgium.
Two Serbian nationals have been lightly wounded during the attack in Brussels airport, Radio-Television of Serbia reported. According to the tourist agency, they were treated in hospital in Brussels and will arrive in Serbia tomorrow.
The new round of technical dialogue between Belgrade and Pristina was planned in Brussels today, but was canceled due to the attack.