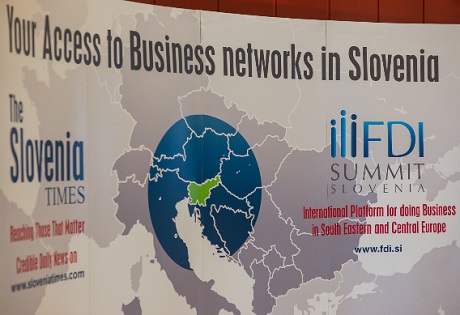 Ljubljana, Slovenia's strong social capital and high level of prosperity despite a deficient business environment were highlighted on yesterday FDI Summit 2016, the annual international conference organised by The Slovenia Times and Ljubljana Faculty of Economics.
The meeting saw the head of the London think-tank Legatum Institute Alexandra Muzavizadeh presenting the details of the Legatum Prosperity Index, in which Slovenia has recently ranked 20th among 149 countries.
Slovenia was no. 1 when it comes to preserving the natural environment and only came after Austria in Europe when it comes to prosperity despite ranking poorly in terms of wealth.
The country was meanwhile ranked only 60th when it comes to the quality of the business environment and several speakers at the meeting argued that while progress had been achieved in this field, it was insufficient.
The head of research and development at the Institute for Strategic Studies, Jure Stojan, said rankings of all kinds were an important reference point for investors, who mostly focus on the stability of the business environment.
While Slovenia is politically the most stable in the former Yugoslavia, its small size makes it vulnerable to shocks caused by decisions or developments abroad, he added.
Branislav Vujović of the Austrian New Frontier Group meanwhile stressed the need to improve the business environment.
"When we watch a company in Slovenia, we consider taking it over not because of the market but because of the knowledge, which is abundant here and can be exported," he noted./IBNA
Source: The Slovenia Times