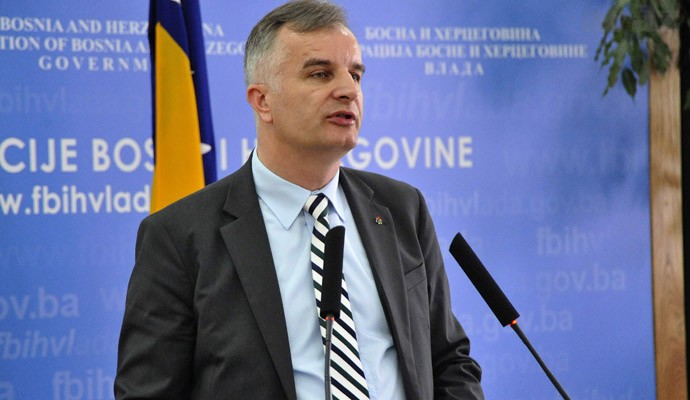 By Medina Malagić – Sarajevo
The FBiH Union of Agriculturalists has set a deadline for the FBIH Prime Minister Nermin Nikšić and the FBiH Minister of Finance Ante Krajina for the payment of remaining incentives from 2012 as stipulated in the law.
The deadline expired today, and as a result of repeated efforts by the FBiH Union of Agriculturalists and a lack of response by the relevant authorities, the Union has announced massive protests on Sunday, 30 June.
The Union said that it was supposed to receive payments for the remaining 2012 incentives several months ago.
According to the Union, the ruling six political parties, the government with FBiH Prime Minister Nermin Nikšić at the head and all resource ministries have demonstrated their utter indifference to the problems that the Union has expressed to them through a multitude of open letters, warnings, delay of protests and providing opportunities for dialogue.
Thus, as a result of this indifference they state that they are forced to take to the streets as the only way that they are able to express their dissatisfaction and to request their rights.
Jerko Ivanković-Lijanović, The Vice-President of the FBiH and Minister of Agriculture, Water and Forestry expressed his support of the protests of the farmers, because he says that they have a right to seek payment for the incentives.
"The farmers are completely right regarding their requests, because their incentives from October of last year have not been paid, as well as for this year. The situation is very difficult for farmers and manufacturers, because last year there were natural disasters, from low and high temperatures to droughts. They have been suffering and cannot endure this situation any longer", said Minister Jerko Ivanković-Lijanović.
He said that he appealed to the FBiH Prime Minister and the Minister of Finance for the incentives to be paid as soon as possible, but nothing has been paid yet.
"I expected that by the end of this month the remaining incentives would be paid, in order to mitigate the consequences arising from the loss of export of animal products in Croatia, because on 1 July this country will become a member of the EU. Unfortunately, this has not happened. Farmers are justified in demanding their payments and I support them", said Minister Ivanković-Lijanović.
The Union has also called on all farmers to take part in the protests that are scheduled to take place in front of all cantonal institutions in the FBiH beginning at 12:00 in order to show their support in the fight against a bureaucracy that is constantly stealing from them.