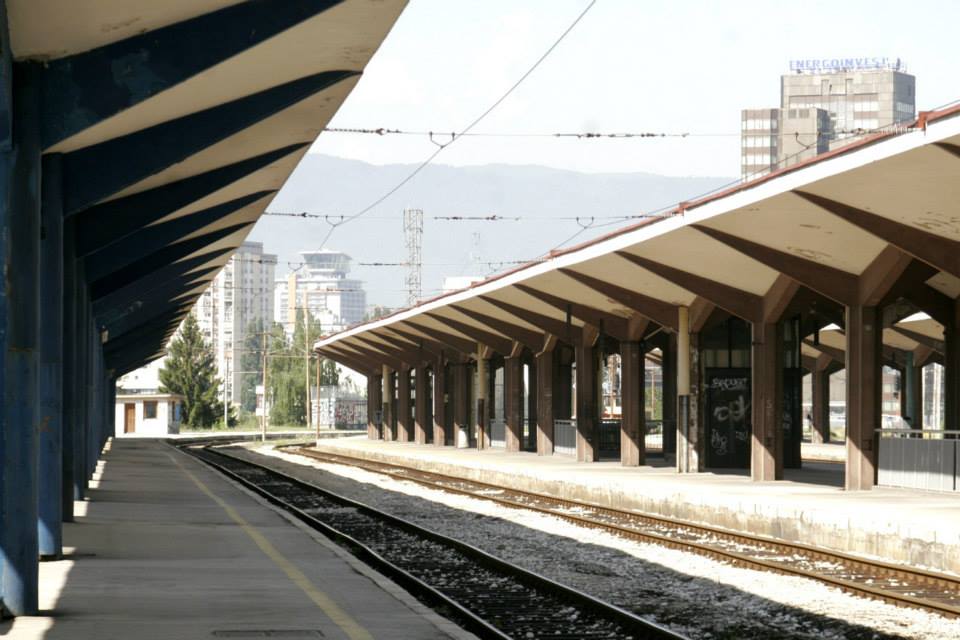 By Medina Malagic – Sarajevo
Employees at the public company "Željeznice Federacije BiH" (FBiH Railway) went on a general strike today, where they will remain until their demands are met for the payment of wages of 4.000 employees in this company.
The strike started in all business areas, such as Sarajevo, Zenica, Tuzla, Mostar and Bihać.
"For the first time since the existence of the railway system, all unions that are involved in this enterprise agreed on this strike. The demands are almost identical. We are demanding payments from April and May from this year, warm meals for May, and for June we want our payments and warm meals, all in accordance with the law, which is within 30 days since the last payment'', said Ernes Husarić, the Acting Chairman of the Independent Union of Railroad Workers in BiH.
He said that passenger trains between Sarajevo-Banja Luka and Sarajevo do not function, and in function is 40 percent of freight trains, in order to ensure the minimum transport of goods so that users would not suffer because of the strikes.
"We apologize to people who use our services, but we were forced to reduce passenger traffic'', added Husarić.
Employees on strike are accusing the management of "Željeznice Federacije BiH" for non-payment of wages, even if the money was transferred the meeting the day before yesterday between the unions of "Željeznice Federacije BiH" and representatives of the Ministry of Transport and Communications, where a decision was brought that the Ministry of Finance would transfer a tranche for June payments for the "Željeznice Federacije BiH", which was done.
On the other hand, the "Željeznice Federacije BiH" said that there is no legal basis for the payment of net wages, and that they are not financially able to pay their employees their salaries for April and May.
"Since the law on financial consolidation of the 'Željeznice Federacije BiH' was not extended, the payment of net wages to railroad employees would represent a direct violation of the law by the leaders of the FBiH Railway, said in a statement of the FBiH Railways Board.
The board said that for one gross payment, over 8 million KM is needed, which is an amount that far exceeds the transportation revenue of the FBIH Railway on a monthly basis.
For these reasons, the board calls on the FBiH government to immediately provide the legal framework for the payment of net wages, and in this way would provide for the employees and their families, and not to say that the leaders of the FBIH Railway are violating the law.