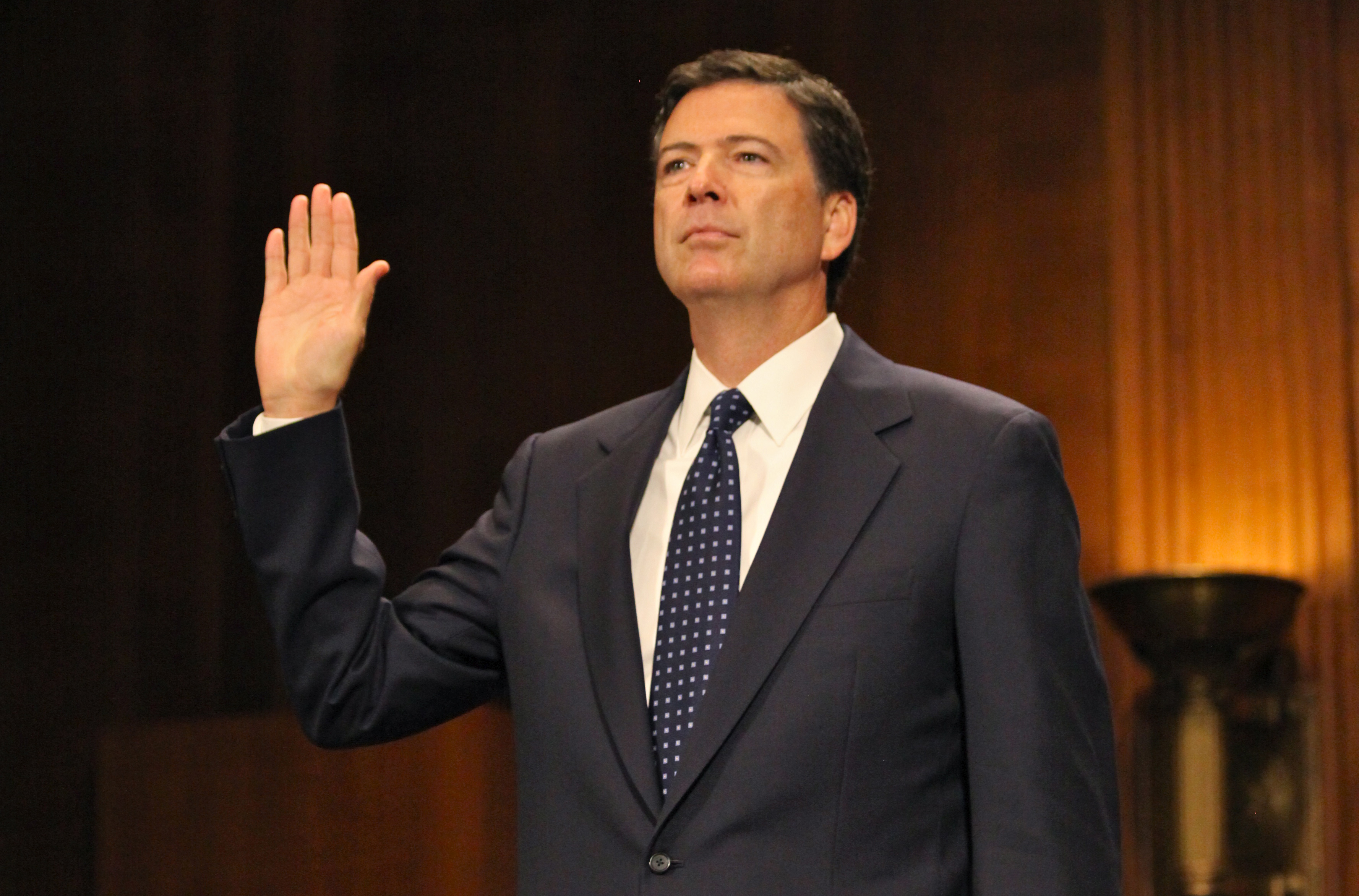 Belgrade, June 23, 2015/ Independent Balkan News Agency
By Milos Mitrovic
Federal Bureau of Investigation director James Comey is very satisfied with American agency's cooperation with Serbia, as he said; he recalled several mutual actions of FBI and Serbian police at the media conference in Belgrade yesterday.
Accompanied with Serbian Interior Minister Nebojsa Stefanovic, Comey said that FBI could open its permanent office in Belgrade soon. In a visit which has been planed for months, Comey singled out Serbian police assistance in FBI's investigation over "one among 10 most wanted fugitives" suspected for killing of a policeman.
"We have asked our Serbian colleagues for the assistance, and we have got it immediately. The similar cases we have had in tackling hi-tech crime and blackmailing big companies CEO's, Amazon and T – mobile for instance. In these cases we have also asked for help from Serbian colleagues and received it promptly", Comey said adding that cases were resolved and criminals arrested.
FBI head underlined that U.S. and Serbia have common goal – to strengthen their cooperation, especially in the cyber crime domain "which has become very dominant". Comey also revealed that FBI assists to Serbian police in its coping with hi-tech crime. "We have hosted Serbian policemen in our academy in Quantico and in the training center we lead in Budapest", he added.
Minister Nebojsa Stefanovic called Comey's visit "historic" stressing that Serbia will remain "reliable and serious" partner in fight against terrorism. He emphasized that Serbia cooperates with existing FBI agent in Belgrade and FBI regional center in Sarajevo. Stefanovic specified that Serbian ministry and American agency work together in struggle against cyber crime, terrorism, organized crime and corruption.
Stefanovic said that Serbia wants to "use knowledge and experience" of FBI considering financial investigations. The strategic cooperation with United States remains as priority for Interior Ministry and the state, he concluded.