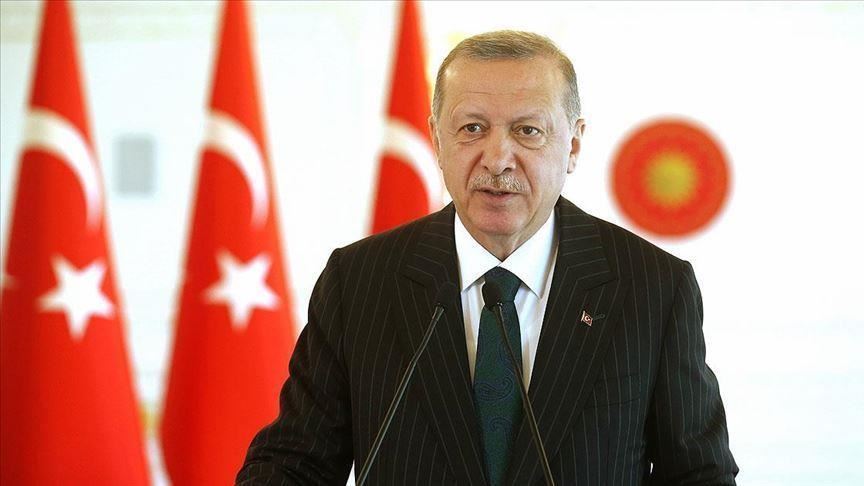 In an article in Frankfurter Allgemeine Zeitung (FAZ), Rainer Hermann writes about Turkey's and President Recep Tayyip Erdogan's change of course to move closer to the EU and Athens.
Turkey's attitude towards the EU is changing, Rainer Hermann says in his article. Ten weeks after Turkish President Tayyip Erdogan recommended a "mental check" on French President Emmanuel Macron and called for a boycott of French products, this time he told EU Ambassadors in Ankara that Turkey was open to a "positive agenda" and to turning a "new page" in its relationships. He himself hopes that "European friends will show the same will." Turkey should take "the place it deserves in the European family". As Prime Minister, he met regularly until 2014 with the EU Ambassadors in Ankara. The fact that he has now invited them to meet again underscores his desire to improve relations with the EU.
Already on Monday, Turkey proposed the resumption of bilateral exploratory talks with Greece on issues related to the Eastern Mediterranean on January 25th. Greece has already agreed to this. Talks on issues related to borders, the Law of the Sea and airspace were interrupted five years ago. For more than half a year, the EU has been pushing for their resumption. Erdogan told EU ambassadors that he believed talks would usher in a "new era" of relations with Greece. Erdogan called on Greece not to continue the "escalation of tensions."
Another positive message from Ankara is that the research vessel Oruc Reis, which has been sailing in the disputed waters for the last few months, will continue its operations until the end of June only in undisputed coastal waters around Antalya. This derives from the Turkish NAVTEXs. Turkey's willingness to continue talks on the future of Cyprus is also considered a positive message. UN Special Envoy Jane Holl Lute recently visited the island again. Erdogan told EU Ambassadors that after many failed formats for Cyprus, a realistic one must finally be found. Turkey is pushing for a two-state solution.
Turkish Foreign Minister Mevlüt Cavusoglu will travel to Brussels on January 21st for talks with Josep Borrell, the EU High Representative for Foreign Affairs and Security Policy. In addition, a visit of European Commission President Ursula von der Leyen and European Council President Charles Michel is in the works, which will take place in the coming weeks. Since November, Turkey has announced its return to a reform agenda, especially in the fields of Economy, Justice and Human Rights. Justice in particular requires reforms, although Erdogan's government partner, the nationalist MHP, has spoken out against it. However, the bundle of reforms to reboot the economy faces a rather realistic chance of being implemented in its entirety. Turkey will obviously seek to meet the conditions for visa liberalization. A key point will be the renewal of the March 2016 Refugee Agreement. Turkey is likely to seek co-operation on vaccines and the fight against the pandemic.
Rainer Hermann also comments that Erdogan has chosen a new path.
Turkish President Recep Tayyip Erdogan has big plans for the new year. Instead of confrontation, as was the case until recently, he is now resorting to cooperation and in this context a wide-ranging attack dialogue has begun. Exploratory talks with Greece on the Mediterranean will resume after a five-year halt. After years of alienation, the mission of a Turkish Ambassador to Israel is imminent. Turkish diplomats are working to normalize relations with Saudi Arabia. In addition, Erdogan invited EU Ambassadors to a meeting for the first time in many years and offered them a "positive agenda."
Erdogan is not an ideologue, but a man of power, who – so far with great success – has followed his instinct and has exhausted the possibilities offered to him. Now, conditions have changed both domestically and globally. In Washington, Erdogan will have to deal in the future with a President who will not protect him. America and Europe will once again be more closely coordinated. Inside the country, the pandemic is striking Turkey hard, both financially and in terms of public health. The EU recently tightened its grip on sanctions in December, albeit lightly. From all this, Erdogan concluded that cooperation would now be more effective than the controversy approach followed so far. And so a new course begins. /ibna