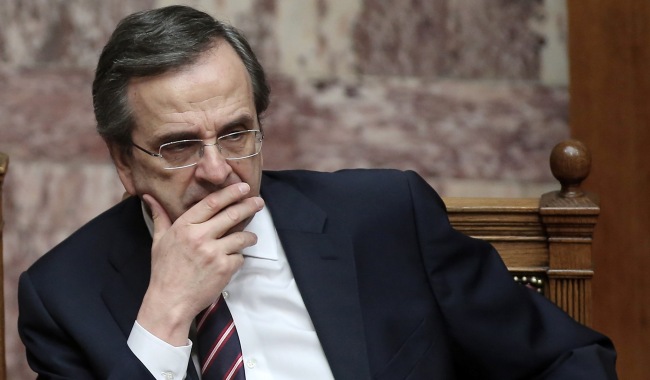 Review Hari Stefanatos
To Greece and the government's efforts to complete the last audit of the troika and finally set itself free, refers a yesterday's article in the Frankfurter Allgemeine Zeitung.
The analyst notes that the country takes another risk that could lead back to destruction, and that rather than stimulating growth at 0.7%, the large increase in the number of tourists and the increase in consumption, nothing changes in the overview of the markets and economists are beginning to question again the future of Greece.
"The recent political manipulations of the Greek Prime Minister translate as desperation moves, which in the end will not boost nor the conservative party, nor Greece", said the German newspaper. "Samaras wanted to increase the rates of its popularity with the early release of the consolidation program, which is overseen by the troika. He was hoping to expressions of sympathy, which are absolute necessary to him in view of possible early elections, if he liberated the country from the auditors and resorted earlier to the markets to finance the country with fresh money (…) However, this symbolic gesture of national pride has converted into a fiasco", observes the German newspaper.
It also stresses that the financial markets, to which Antonis Samaras turns his expectations, do not trust the will of the Greek government to continue the reforms, as long as there are no auditors. "Samaras needs a safety net when there is non, as there are no guarantees for new reforms", says the columnist.
The paper describes the dilemmas of the Greek Prime Minister, the failure of the government to develop an reform program of its own that offers growth and jobs, the tendency of some ministers towards the old sense and customer service, the fatigue of Greeks towards the word "reforms".
"Especially this time, Greece needs the attention of its European partners. If not Samaras, it should be the European who should send the messages of hope that the financial consolidation and the small steps so far in Reform were not wasted. Of course, in the end the Greeks will decide whether and with who they will continue on the path of economic reform", concludes the FAZ.
Source: Deutsche Welle