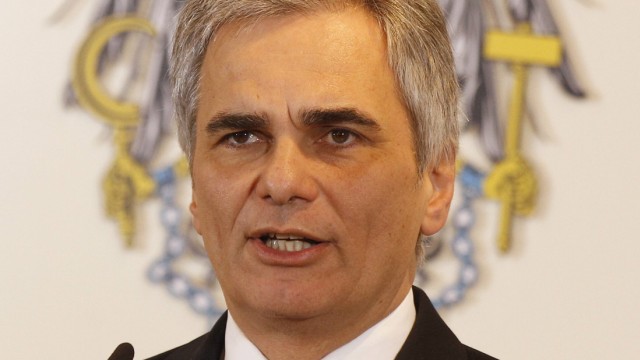 Athens, June 10, 2015/ Independent Balkan News Agency
By Spiros Sideris
Perspective rather than nightmarish scenarios so that the people can have an chance, because it is the about Greek citizens, because it is common perspective, asked Chancellor of Austria Werner Faymman who is expected in Athens next week.
In his statements to AMNA, Faymman referred to the current negotiations, "which take place more and more frequent, possible disasters discussed" and commented that "the question is whether we will allow Greece to slide from one bankruptcy to another, from a discussion of a Grexit to the next Grexit, or we will find a common solution".
He added that he believes there is a good chance to end this permanent state of deadlock.
This requires conducting intensive talks with Greece, and there should be a treatment plan for Greece, a kind of five-year plan, and should in any case seem that Europe takes the problems in Greece seriously, he said. Faymman, who the day before yesterday in an interview to Austrian newspaper had proposed postponing the payment of installments from Greece for five years.