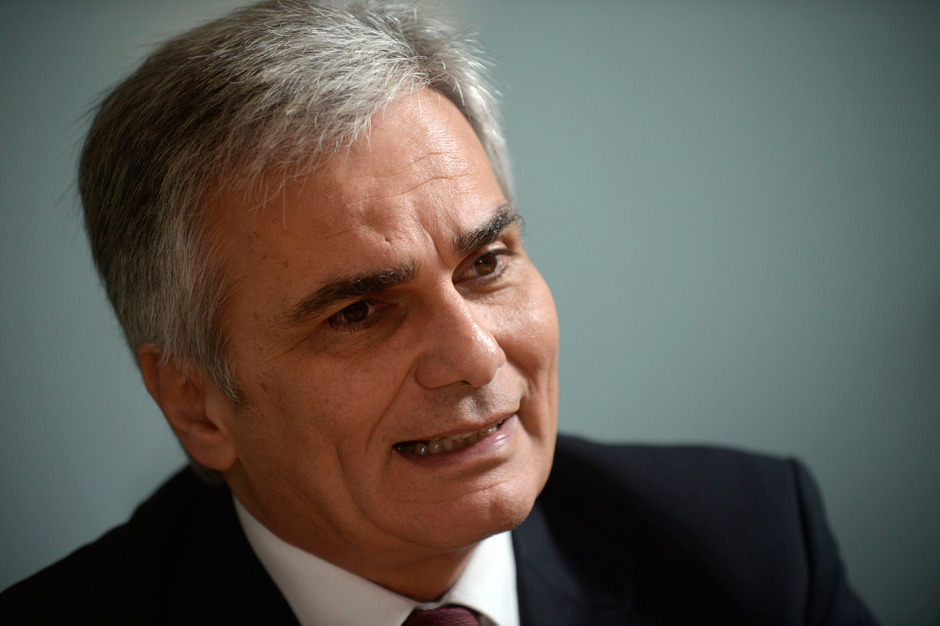 Athens, June 26, 2015/ Independent Balkan News Agency
By Spiros Sideris
While, according to the report, the Greek finance minister is taking heat from those opposing the greek proposal at the Meeting of the eurozone, the Austrian Chancellor, with his statements before the summit, once again advocates solidarity with Greece. Werner Faymann stressed the need to ensure the sustainability of the Greek debt, for the next two to three years, a statement that this will be the next topic to be raised. At the same time he critisised the proposals of creditors for further cuts in Greece, asking to give the country a chance.
It is important to recognize that we face this step, he said, adding that before there is an agreement on debt sustainability, investments will not work and this issue will occur again in the future, after a decision to create again jobs in Greece.
He did not want to make, as he noted, forecasts for an extraordinary summit of the eurozone and hopes that a solution will be found today (Thursday), "something that would be the best", and at the latest on Monday or even Tuesday and recalled that in the case of an agreement, it must be ratified by the Parliaments, but also to have the consent of the International Monetary Fund.
The Austrian Chancellor critisised the proposals of creditors for further cuts. "These institutions, with what they say, do not always have my consent", he said, noting that in Greece 40% of the people no longer have any illness insurance.
He also said that the situation in Greece (which he found out in person) is catastrophic, especially for children and the elderly, and he wants, as he pointed out, in Europe, which was awarded the Nobel Peace Prize, life to be bearable and rich in opportunities.
Werner Faymann said he does not want to lay blame, but noted that there should be a single eurozone, the chain is only as strong as its weakest link. "So we have to make everything so that Greece has a chance" concluded the Austrian Chancellor.