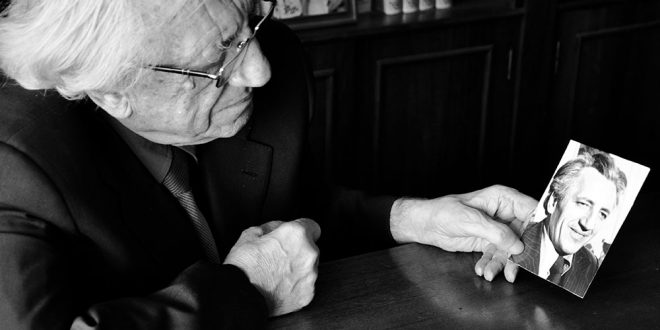 The Albanian nation has lost today one of its most prominent figures. Poet, writer and publicist, Dritero Agolli has passed away on Friday in Tirana at the age of 85 following a long lasting disease, the family informed.
Dritero Agolli is considered as one of the greatest writers of all times of the Albanian literature. He has been included not only in the Albanian anthology, but also in the anthology of several countries of the world.
Dritero Agolli has started his artistic activity since he was in the middle school, but his first poetic collection came out in 1958 and was called "On the street I got out". The following years saw his literary work intensify.
After 1990, Agolli will also be remembered as an analyst of democratic processes that Albania went through after 5 decades of communism. He will always be remembered as an inspiration, but also a critic of the left wing, to turn it into a European modern left. /balkaneu.com/