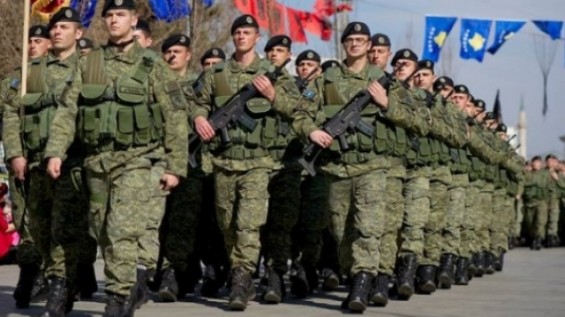 Pristina, 11 August 2015/Independent Balkan News Agency
By Elton Tota
Two months ago, the government of Kosovo sent to parliament the constitutional amendments which give way to the creation of the Armed Forces of Kosovo (AFK).
But these amendments are not being submitted for voting as the necessary votes from the minorities have not yet been secured.
The Serb List continues to declare that it will not vote the Army of Kosovo with the current proposals of the government, while opposition parties demand the government not to allow Belgrade to have its say on this process.
Serb deputy PM, Branimir Stojanovic says that they're ready to continue talks with the coalition partners, LDK and PDK, but not offer their vote for the amendments proposed by the government.
"We will not vote the proposals on AFK. But we have always been ready to talk on this and we will talk. Unless there are changes to the current proposal, we have nothing to say in relation to this issue", Stojanovic says.
Deputy leader of Self Determination, Glauk Konjufca says that Belgrade is decisive if Kosovo will have an army or not.
"This due to the fact that the government of Kosovo has built this political framework. The fate of the army of Kosovo depends on the Serb List, but the person to be blamed here is Hashim Thaci", Konjufca declared.
On May 27, Kosovo's government sent to parliament the constitutional amendments which give way to the creation of Armed Forces. These amendments were also passed by the Law Committee, but it remains to be seen when MPs will have these amendments in front of them, once they come back in the third week of September. /ibna/