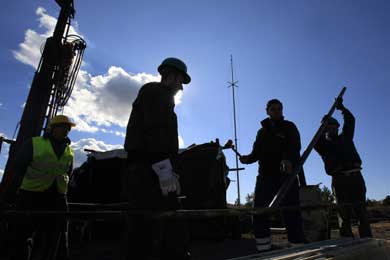 Judicial authorities have been tasked with implementing a fast-track scheme aimed at allowing much-needed investments and infrastructure works to proceed quickly, similar to one used to complete Olympic venues in time for the Athens 2004 Games, Kathimerini has learned.
The Council of State, the country's highest administrative court, and the State Audit Council are to handle the bulk of the cases relating to major investments or those deemed to be of strategic national significance.
As regards appeals, which have slowed down countless projects in the past, new legislative provisions will oblige those considering legal action to pay a charge equal to 1 percent of the value of the contract, sources said. The amendment, it is hoped, will discourage much litigation.