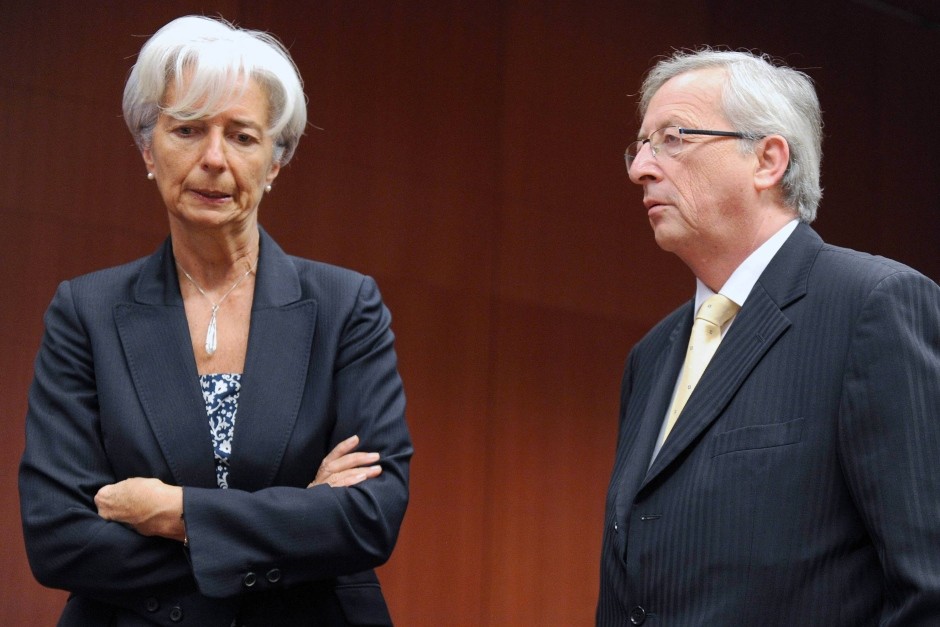 Athens, June 15, 2015/ Independent Balkan News Agency
By Spiros Sideris
At the final hour the IMF vetoed a compromise agreement between Greece and lenders in order to prevent pension cuts, is revealed in a publication of the German newspaper Frankfurter Allgemeine Sonntagszeitung (FAS), citing sources from inside the negotiations. This information was denied by the IMF representative Jerry Rice, but the recent departure of the IMF delegation from Brussels is considered as indicative of the tension between the European Commission and the International Organisation.
According to the newspaper, the proposal which was tabled by the EU Commission president Jean-Claude Juncker with the approval of the German Chancellor and the French President, foresaw avoiding cuts in low income pensioners in exchange for a proportionate reduction in armament, totaling 400 million euros. "The IMF does not accept such bargaining. We want to negotiate, but we have no mandate", the newspaper says, citing sources with knowledge of the negotiations.
According to FAS, the withdrawal of the Fund delegation from the negotiations a few days ago had to do with the tension between the Fund and Commission pertaining to a meeting in the Chancellery in Berlin two weeks ago, where the three institutions had agreed to a proposal to Athens, seeking reduced primary surplus for this year and future years of 1, 2, 3, and 3.5%.
On the sidelines of the meeting, however,  it was agreed that if Athens accepted a primary surplus as low as 0.8% for this year, then all involved would give the green light.
Despite the objections of Christine Lagarde she reportedly agreed, however she reneged on the next day in a telephone conversation with Angela Merkel, thus leaving Jean-Claude Juncker no room for maneuver.
"It's paradoxical. In the end, an institution decides on the future of Europe, which does not have the support of a nation", appears to have quoted in the German newspaper a European negotiator.