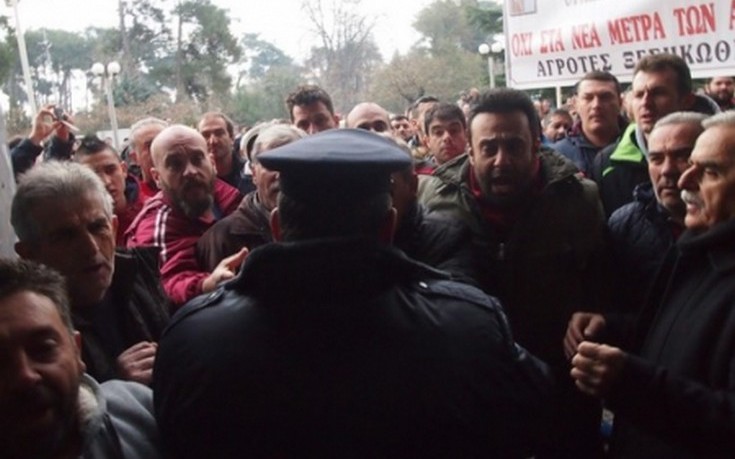 Athens, January 21, 2016/ Independent Balkan News Agency
By Olga Mavrou
The government's plans for pension reforms, the high taxation of farmers but also of self employed (physicians, lawyers and others) brought thousands of farmers (along with their  tractors) in the streets and they threaten to "cut" Greece in two, by blocking main routes. Yesterday the Agriculture Minister Mr. Apostolou was held  "captive" for 13 hours in the northern city of Rodopi, in a building  where two meetings for discussion on the taxes and the pensions were to take place. The farmers sieged the building and refused to let the minister  leave  –eventually the situation (not without tension and use of tear gas) was resolved late at night.
Today farmers continue their fight by moving their tractors in important passages in various central routes of northern, west, central and southern  Greece –also in Crete. They threaten to keep them there until the government revokes the "reforms on taxation and social security".
In the meantime, in Athens and other cities rallies are organized by almost all  unions. Physicians, pharmacists, engineers and  lawyers are to rally at 11.30 a.m., civil servants,  teachers and workers of municipalities (city employees)  at 13.00 and  seamen are to gather at Piraeus.