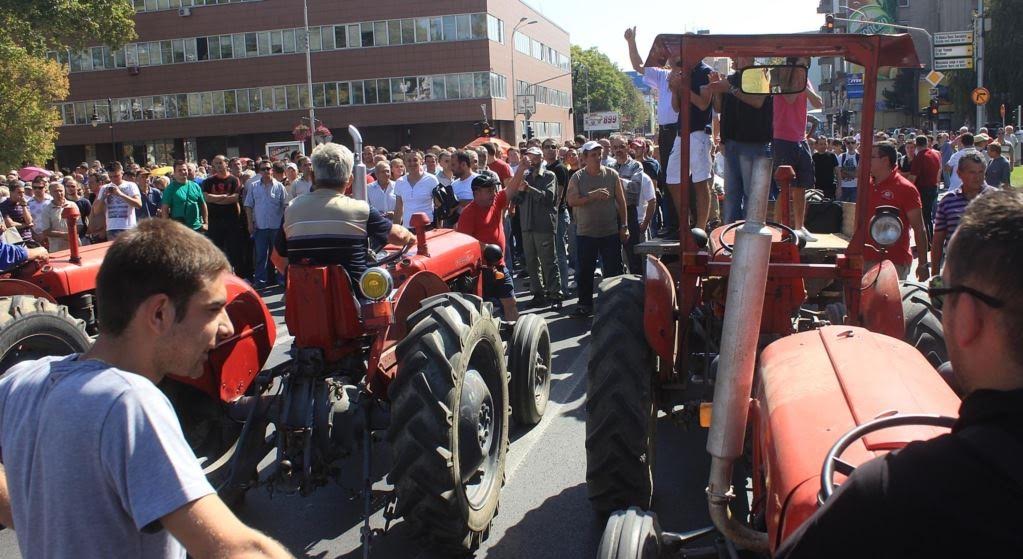 Farmers in FYROM warn that they will take radical measures if the government doesn't pay their subsidies until the end of the week.
The Farmers' Association said that after the meeting with the minister of Agriculture, Mihail Cvetkov, it was promised that the subsidies would be paid, but according to him, nothing is sure, as the ministry has declared that regulation prevents the effectuation of payments.
"If the payment is not made until the end of the week, then we will take our tractors and machinery and stay in front of the government and parliament building", said Lupco Arizankov of the Association of Farmers.
According to him, these subsidies should have been paid last year and that there's no legal obstacle for this payment.
"We have no money for spring cultivations and the failure to pay these subsidies will be reflected in all the sectors of the agriculture", Arizankov said.
The Ministry of Agriculture says that efforts are being made to pay subsidies which amount to 100 million euros. /balkaneu.com/