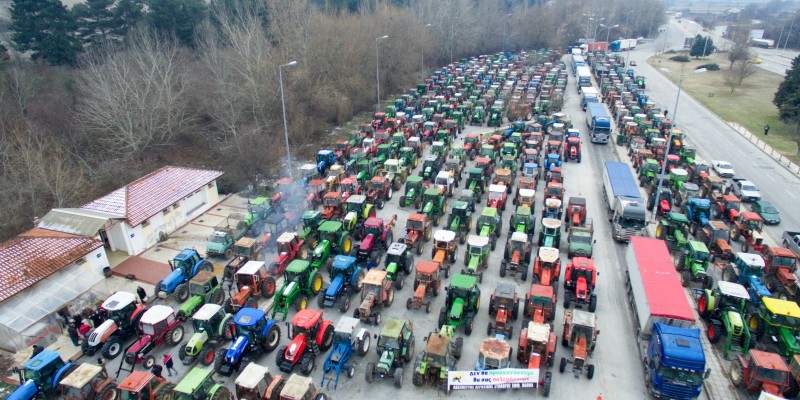 Athens, February 15, 2016/Independent Balkan News Agency
By Olga Mavrou
A delegation of Greek farmers, representing about half of the local committees that the protesting farmers have formed in their blockades, delivered to the Prime Minister's office their proposals for the taxation of farmers and also for their social security. "We give a 48-hour deadline to the government to answer on our demands and we shall then decide on future action", said Mr. Dimitris Demogiannis, head of the specific committee and  General Secretary of the Hellenic Coordinating Committee of Farmers, Breeders and Fishermen.
The government does not want to hurry though. They will wait until proposals are submitted by all committees formed in the blockades of farmers and not only by half of them, as Agriculture Minister Mr. Apostolou put it. "We want the proposals to be representative and for our talks to be efficient", he said.
Not all farmers agree on the specifics of the proposals, but they are considered a starting point for a dialogue.
In the meantime the blockades continue all throughout the country.