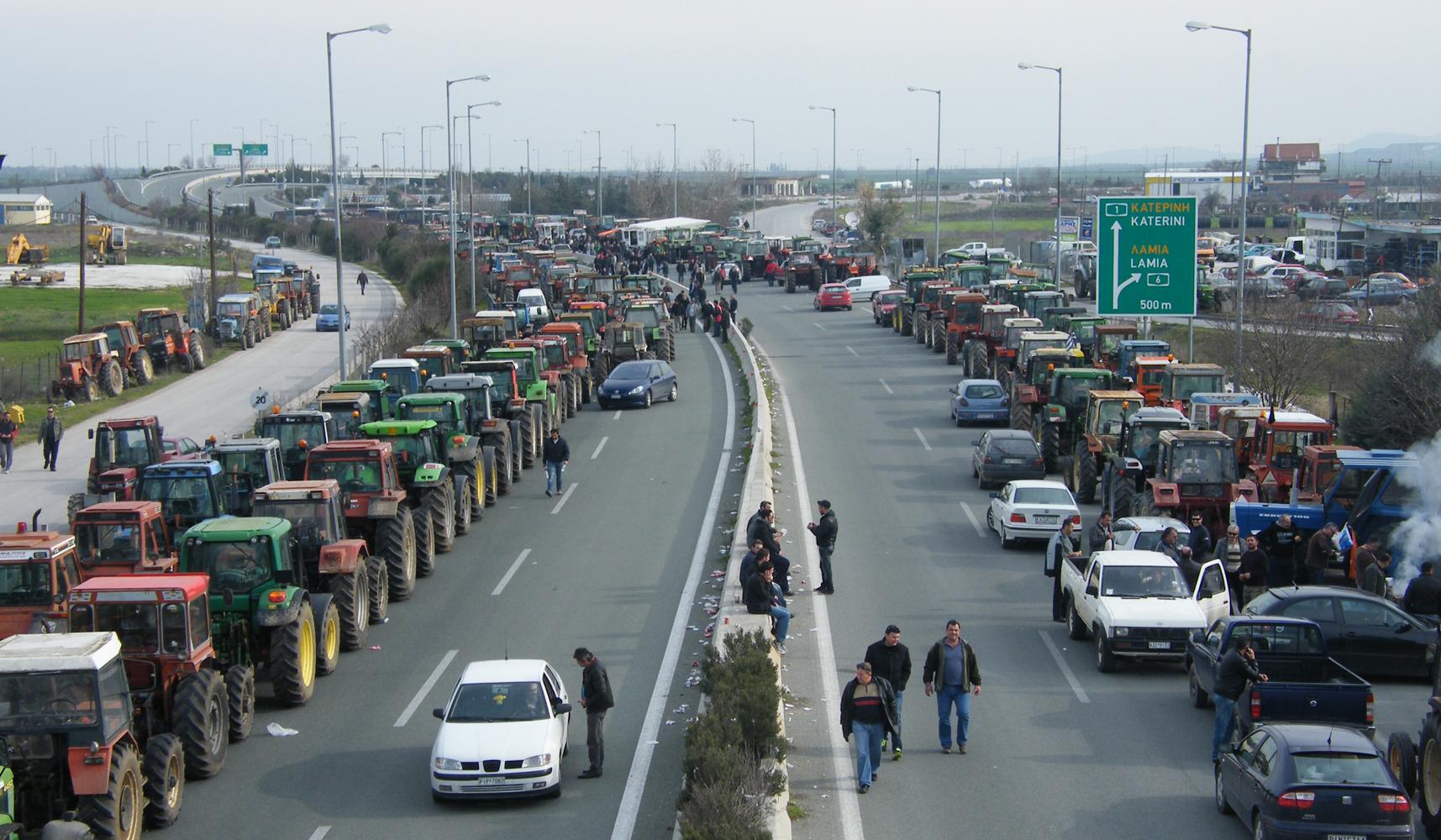 Athens, January 20, 2016/Independent Balkan News Agency
By Spiros Sideris
Mobilizations of farmers and ranchers will escalate from Wednesday, reacting to the promoted measures in the tax regime and social insurance, with blockades at key points of National and Egnatia highways and strong presence in ports and customs.
The farmers of the Prefecture of Larissa will attempt after 12:00 noon to move to Tempi. The tractors will gather in Girtoni node before heading for Tempi, the blockade of which is of particular "strategy" and "symbolic" importance and therefore one of the strengths of the "pressure" of farmers for the success of their struggle.
Meanwhile, on Thursday, farmers from Karditsa will set up the main roadblock in the Pathe, at the height of Nice.
The farmers from Serres are already at Promachonas.
The farmer of Western Macedonia are gathering forces, aiming to head this week for junction of Kouloura.
In progress is a high concentration of Fthiotida farmers, who are planning to head to the National Highway Athens-Thessaloniki, near Kastro.
Similar demonstrations prepared bfrom tomorrow Wednesday at the National Highway Patras – Pyrgos by farmers of Achaia and Ilia.
In the intentions of the organizers is to remain there either side of the road, waiting until Saturday for the completion of the attendance on all the roadblocks that are coordinated by the Coordination Committee of Greece and the agriculture sector and possibly Sunday there will be a meeting of representatives of the roadblocks to decide on the next steps to take.
Farmers stressed that they are opening a dialogue with the government from scratch with tractor on the roads, and apart from social security, taxation and production costs, they make individual requests as these arise from the needs and specificities of each region.
Fishermen will also join the mobilisations as they have scheduled demonstrations in Thessaloniki and Volos, with a view to join the blockades of farmers.