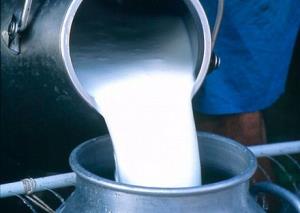 The aflatoxin "hysteria" was "artificially created" by Romania-based multinationals "by trespassing on their territory of economic interests," Claudiu Franc, president of the Romanian Federation of Cattle Farmers said Friday, at the conclusion of a meeting with the minister of Agriculture, Daniel Constantin in Cluj-Napoca, Mediafax reports."Three weeks before the scandal erupted, there were talks about the problem of Serbian milk with aflatoxin, in which someone evoked information that, in Romania too, there is milk contaminated with aflatoxin. In Serbia there are two dairy multinationals which are also present in Romania," Franc mentioned.
The president of the Romanian Federation of Cattle Farmers added that the danger of milk contamination with aflatoxin was insufficiently explained by authorities, as even if the aflatoxin content were 10 times above the limit admitted by EU norms, "a person should consume tens of litres of milk each day, for 200 days, before having problems." Franc explained that, following the scandal, milk processors asked that milk prices are cut by 30 pc, which is unacceptable. Big farmers currently sell the milk to processors at 1.30 – 1.40 RON/litre, while small farmers sell it for 1 RON/litre.The minister of Agriculture, Daniel Constantin believes that there are "many hypotheses" in the scandals that involved Romanian food, which will come to light, including that evoked by farmers, about the economic interests of multinationals, but also another related to tax evasion. In the near future, authorities will evaluate the losses suffered by the animal breeders affected by the aflatoxin scandal. According to the minister of Agriculture, cattle farmers demanded an increase of the state aid per animal from RON 500 to RON 600.
He added that, presently, all alerts are closed in Romania and milk is "safer than ever."Romanian milk producers are the victims of an offensive regarding the quality and safety of local products, and the milk dumped in the field is the extreme gesture made by farmers that can go bankrupt because of "others' irresponsibility," the European commissioner for Agriculture, Dacian Ciolos said in his turn.
He believes that the time has come in Romania for constructing "a Romanian brand, with a certification system, with simple and clear commitments for producers, which will be created jointly with the government and will be accompanied by financial support for promotion."