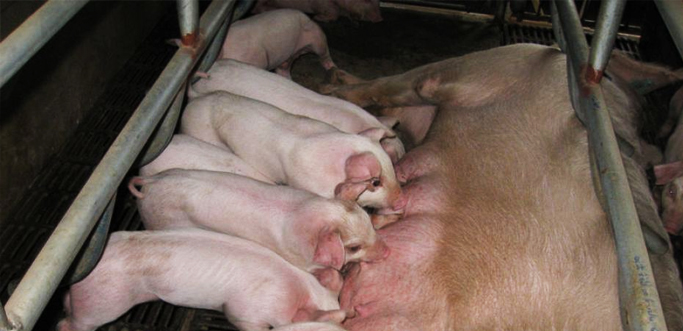 Sarajevo, December 29, 2015/Independent Balkan News Agency
By Mladen Dragojlovic
Federation BiH farmers associations demand protection of local production of pork and beef, fruit and vegetables, in an open letter he sent on Tuesday to the BiB Minister of Foreign Trade and Economic Relations Mirko Sarovic.
Farmers emphasize that the production of pork in BiH is facing extinction due to illicit and uncontrolled import of pork from the EU and CEFTA countries.
"As you know, farmers in BiH also produce pork, but not in sufficient quantities to meet our needs. However, these amounts would have been far greater if we had equal market conditions as the 'foreigners'. To make it more absurd, despite the lack of domestic production, we have a considerable surplus of fattening pigs.
In our conditions the production cost for one kilogram of live weight pigs, weighing 110 kg, is from 2.80 to 2.90 BAM / kg (1.40-1.45 Euro) without VAT. At the same time, shopping malls are offering imported pork carcass at a price of 3,45 BAM/kg (1.7 Euro/kg) + VAT. If we take into account the cost of production and transportation from the EU and trading margins, we come to the conclusion that the price of one kilogram of live pigs in the EU and CEFTA countries is around 2,00 BAM/ kg (1 Euro/kg)", the farmers emphasise and say that it is obvious that in such an open market production of pork in BiH is impossible.
They said that they do not want to calculate what this is really about – hidden subsidies or the goods of dubious quality. However, there is absolutely no dilemma regarding the state's obligation to protect its "foster parents" of such unfair competition.
"Therefore, we hereby request that relevant institutions introduce a safeguard measure on imports of pork in all categories in the amount of 1.50 BAM/ kg (1.25 Euro) for a period of 200 days", the letter said.
Farmers said that similar situation is in the production of beef, but also in the production of fruit and vegetables. They said that BiH produce extremely high-quality fruits and vegetables, but it is difficult or impossible that it find the path on the shelves of retail chains, because of the lack of organisation in the local market.
"At the same time, the shelves are stocked with imported products of dubious origin, quality and health validity. Knowing that BiH allocates smallest subsidies in the region, to stimulate domestic agricultural production, therefore our fruits and vegetables cannot be competitive even in the domestic market. Therefore, we hereby request to introduce a safeguard measure on imports of fresh fruit and vegetables (except for tropical and subtropical or exotic) in the amount of 0.25 BAM/ kg (0.12 Euro/kg), the farmers demanded.
At the end of letter they said that state must protect local agricultural production or they will become jobless and it will jeopardise their rights on work and life.