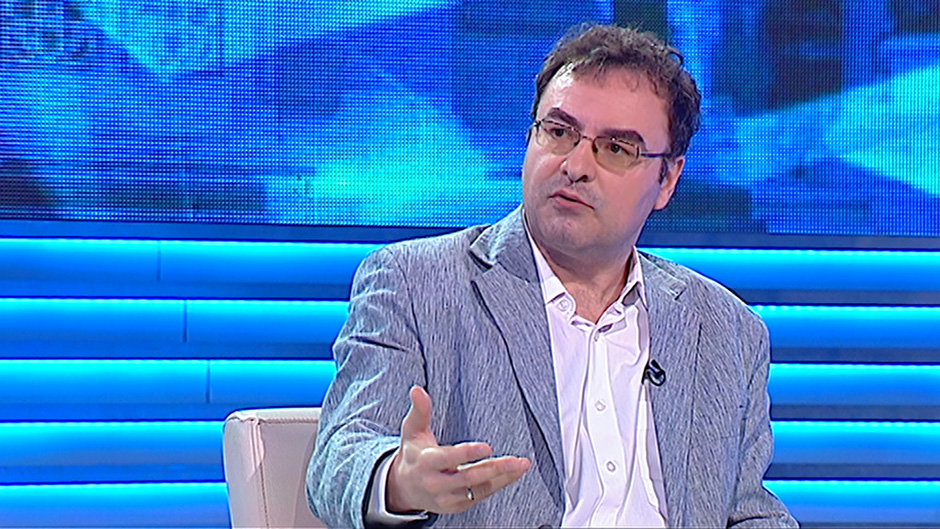 The silence of Serbian far right extremist groups after Serbian List has become a member of Kosovo's government led by Ramus Haradinaj clearly shows their links with Serbian regime and Serbian progressive Party (SNS), sociologist Jovo Bakic (photo) said on Tuesday.
Serbian List is closely tied with SNS and its leader, Serbian president Aleksandar Vucic. Serbia still officially considers Haradinaj a war criminal; in the past, far right groups have held numerous rallies against Haradinaj, for instance when he was released from prisons in The Hague and France.
Bakic told "Voice" that the ties between SNS and far right organizations stem from the time when Tomislav Nikolic, former president and SNS leader, and Vucic were high officials of the Serbian Radical Party (SNS); the far right groups play the role of "useful idiots", according to Bakic.
"These are useful idiots who attack on command; and when one forbids them to attack they stay calm. The evidence for this were all Pride Parades that were held so far; when Aleksandar Vucic was in opposition, these groups have been run rioting, we almost had Belgrade under siege. But since he came to power, these groups are calm and these people (LGBT) normally march", sociologist explained.
Bakic has labeled far right extremists as Vucic's "pit bulls on a leash". "When it's needed he releases them". For instance, SNS, Bakic said, uses far right groups when it wants to divert public attention from tough issues. In such moments, "pit bulls" attack favorite scapegoats such as LGBT groups or other non-governmental organizations", he explained.
"The method is to drag focus from what has been done; in this case, from making coalition with Haradinaj and then turn the light on alleged 'traitors of Serbian people', those who allegedly sell Serbian national interests, 'mercenaries of Soros'… This is a model which is not new at all; it was also used by the regime of Slobodan Milosevic", Bakic recalled./IBNA