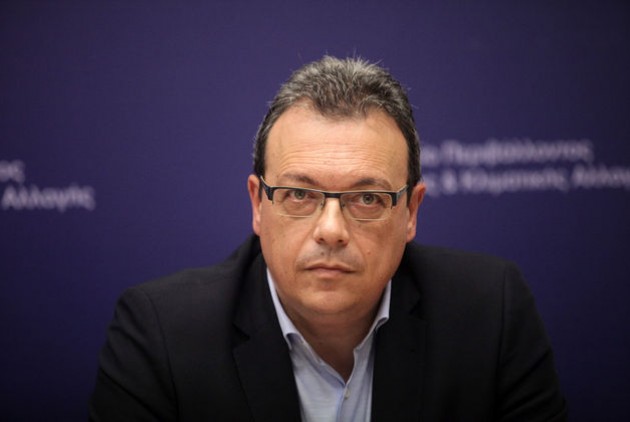 A meeting was held on Tuesday, August 6, 2019, between SYRIZA Parliamentary Group's head of Energy and Environment, Socrates Famellos and the US Undersecretary of State Francis R. Fannon, as part of visit to Greece.
The US Undersecretary of State reportedly underlined the importance of the initiatives Greece has taken in recent years, thus enhancing the country's energy security and highlighting it as a pillar of stability in the region of Southeast Europe and in the Eastern Mediterranean.
In this context, the importance of both the Greece-US Strategic Dialogue, launched in Washington in December 2018, and the 3 + 1 proposal, alongside Greece's other diplomatic initiatives, were emphasized.
On his behalf, Francis R. Fannon thanked Socrates Famelos for Greece's actions in shedding light to new opportunities for regional cooperation in the Eastern Mediterranean, North Macedonia and in other Balkan countries.
From his part, Socrates Famellos stressed that energy co-operation can contribute to regional stability, where based on international law. In this context, he underlined the support towards Cyprus' right to benefit from its hydrocarbons, while pointing out that the US's and the rest of the international community's message against the Turkish illegal activities within Cyprus and the Greek EEZs should remain clear and firm.
The former SYRIZA Minister also underlined the importance of implementing the Paris Climate Change Treaty, as well as the importance of working with the US on Renewable Energy technological developments./ibna