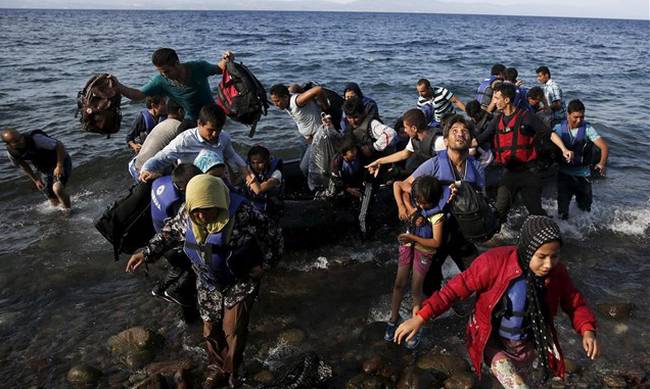 Athens, December 29, 2015/Independent Balkan News Agency
By Olga Mavrou
Chinese artists and activist Ai Weiwei is visiting Greece in order to prepare a documentary on the refugee crisis. The 59 years old activist arrived in Greece 4 days ago and after visiting Acropolis he left for the island of Lesvos. He already posted in Instagram videos from refugee arrivals.
Ai Weiwei filmed refugees the moment they arrive by boats and also at the check point of Moria where they line up for registration.
In the mean time, no matter how rough and cold the Aegean Sea is on December, refugees keep risking their lives for the "european dream" of survival and hopefully for a job. The Greek Coast Guard saved about 350 persons in eastern Aegean over the last 24 hours. The incidents were reported near the islands of Lesvos, Kos and Farmakonisi.
Hundreds of refugees are queuing up for registration hoping for a quick departure for Athens, in order to move on to other member states of EU. In the port of Lesvos at least 3.000 refugees are already registered and wait for the ship that will take them to Athens –most of them Syrians. Another 4.000 are still waiting to be registered – something that looks easy but this is not the case, since Frontex employees work  only office hours and are leaving for their homes during the holidays, leaving the Greeks by themselves to deal with the massive arrivals.
There were reported also 3 arrests of Moroccan citizens with false documents.
Frostbites
Many refugees face health issues because of the cold, especially frostbites in their feet, since they spend many days walking in the cold mountains of Turkey and then they spend hours in the boats while the cold sea of Aegean often gets in and "freezes" their feet.  At least five of them needed to be hospitalized for frostbites, and a mother with her son will need at least a two week hospitalisation before they can get back on their feet.