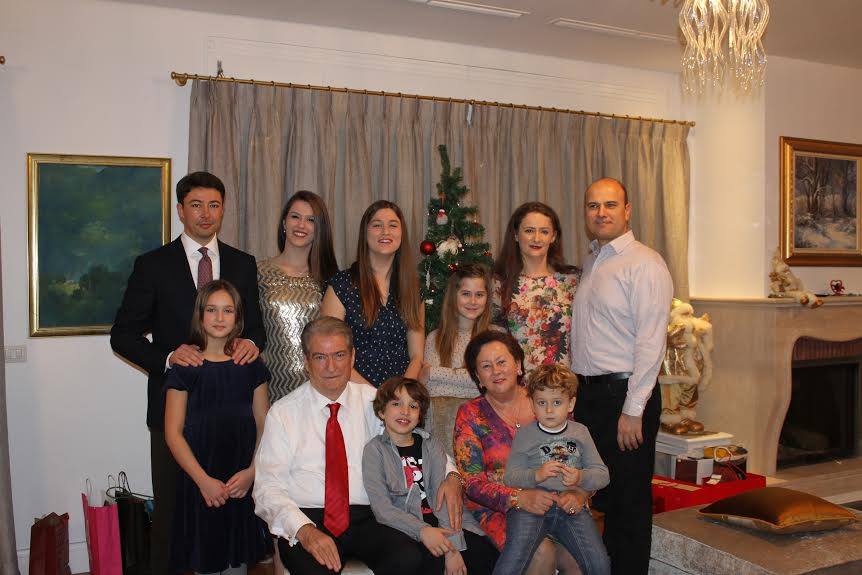 IBNA Special Report
Tirana, October 14, 2014/ Independent Balkan News Agency
By Edison Kurani
The new leading council of the Democratic Party, which was elected after the National Assembly of this political force, had for the first time in it, names from the family of former prime minister Sali Berisha.
Part of this council is also university professor, Jamarber Malltezi, son in law of the former democrat leader and husband to Argita Berisha-Malltezi.
Mr. Malltezi has been known as an academic professor, a publicist and supporter of DP and its electoral campaigns for years. He was involved in the council through the principle one member, one vote. This election followed Malltezi's candidacy. During the time that Berisha was prime minister and leader of DP, he didn't allow his family members to be involved in politics.
Today, things have changed and Berisha admits this: "As far as my family members are concerned, I must say that their involvement has been delayed, but this was because I prevented them. They have contributed from the day that the DP was born until today. I encouraged them to continue their contribution, because there have been cases when their help was very important to me". Berisha says that the path for his family is open now. "Now, their path is open. Whenever they want, they can run in every forum of DP, to be voted or not voted the same as the others. This way, the barrier that they had from Sali Berisha is no longer there".
Malltezi is highly critical against the government
If there are relatives of senior Albanian politicians who have been attacked the most, then these are Berisha's daughter and her husband. The daughter ran a law office for several years and was often made the center of accusations. Her husband, who is a professor, had been involved for several years with World Bank projects, which made him the center of corruption accusations by the opposition of the socialist leader, Edi Rama.
Now, Mr. Malltezi feels motivated to be officially part of the important structures of the largest opposition party.
Above all, he stresses the fact that he has been part of the DP since the begging. "I was a December student along with my wife (Argita Berisha). We have been among those who have signed the foundation of the Democratic Party. We have many memories, friends and we have never been outside the DP", says Jamarber Malltezi. He adds that he's not currently looking at occupying important posts within the DP.
Berisha's son in law is highly critical against the government and prime minister Rama in particular. He considers Rama as incompetent to be a prime minister: "When a prime minister has no clue about the economy and instead of communicating with politicians, he associates himself with criminals, then the situation is alarming", says Malltezi.
He believes that the current majority is not working to improve the living standards of Albanian people. "We're not seeing a new path, no growth of pensions or wages. Where is this money going? They're either lying, or stealing money. But, in case they are collecting taxes, then they must tell us where the money is going, because debt is going up".
The rest of the family
Argita, Berisha's daughter, has never come out openly in support of DP. She has never wanted to speak publicly about her political points of view, preferring a life outside politics. But, given that she has been systematically attacked by the left and media supporting it, she has always wanted to share her viewpoints on the accusations, through press releases. The same thing goes for Liri Berisha, Sali's wife. Being a prominent doctor and head of the Albanian Children Foundation, she has never been mixed into politics.
Contrary to them, Shkelzen Berisha, son of former prime minister, often communicates with the public through social networks, by strongly criticizing the left wing.
Present in this vortex of the Albanian policies is also the eldest daughter of the couple –Argita-Jamarber Malltezi.
Dasara, a girl who enjoys studying foreign languages, often communicates with the public, by launching strong critical messages against the left wing government and leaders of the majority, Edi Rama and Ilir Meta. /ibna/