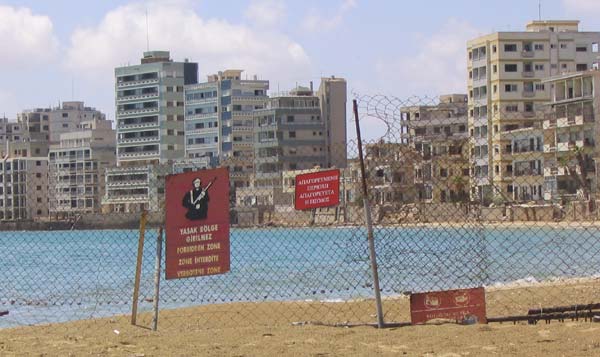 By Christos Meliopoulos – Nicosia
Famagusta and the issue of its return to its legitimate inhabitants has made an emphatic return to the fore of the pre-negotiations over reunifying Cyprus.
The proposal by the Cypriot government for such a bold step by Turkey and the Turkish Cypriots is aimed at creating a positive climate that will usher the forthcoming talks into a frame of renewed optimism and will go a long way towards bridging the trust gap separating the two sides.
Cypriot officials say that the fact Turkey has not produced an outright rejection of the proposal is something to build on; to build pressure on Ankara by the global powers and also to build a plan towards a just and viable solution.
What President Anastasiades has stressed is that the return of the enclosed city is not a precondition for negotiations. This is a well measured position appreciated in European capitals and in the United Nations, leaving Turkey somewhat exposed.
The momentum of the proposal has been further enhanced by the work done by the civic society in tandem with the high level diplomatic efforts.
Turkish Cypriots have created a voluntary society for the return of the city, trying to inform and persuade the public opinion – and hopefully the leadership of the community – in the occupied north. There has even been a resolution circulated, which is securing a growing number of signatures. A recent poll in occupied Famagusta has shown that 73% of the residents agree with opening up the ghost city to its lawful inhabitants.
At the same time Cypriots in Cyprus and abroad have also been working overtime to create the conditions that will facilitate the return of Famagusta. In London a very active Famagusta Association of Great Britain has been lobbying politicians presenting all kinds of robust arguments for their cause.
A resolution has even found its way to the European Union, with a British MEP promising to present such a document to his colleagues. In a recent meeting of the Association with Matthew Offord MP, the Conservative north London politician who heads the All Party Parliamentary Group for Cyprus, a pledge was given that efforts would be made to secure a debate at the House of Commons.
"The political climate has changed. There are now encouraging signs even from the other side," a hopeful Dr Vassilis Mavrou, head of the Famagusta Association in Great Britain, told IBNA.