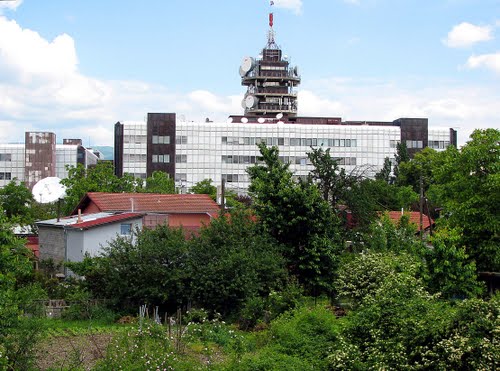 By Natasa Radic – Zagreb
It has been a week of appointments and resignations on Croatian Television (HTV). After four chief editors of the Croatian TV programmes have been appointed on their positions, it turned out that one of them was very controversial. This is why the appointed editor – journalist Zeljko Rogosic finally decided to resign. He said that there was the unbelievable pressure imposed on him and that he decided to leave, but many questions still remained unanswered.
Zeljko Rogosic – a close friend of the director general of the Croatian Radio Television Goran Radman did not meet the necessary conditions – but nevertheless he was named the chief editor of the 1st programme of Croatian Television, the most influential tv programme in the country. It turned out that indeed he falsified the data from his professional biography.
The whole story started when the media reported that Zeljko Rogosic did not have the required five years of experience in editorial positions. He wrote in his autobiography that during the eighties he was an editor of the weekly "Nedjeljna Dalmacija" and the daily "Slobodna Dalmacija". Editors and journalists of the daily testified, however, that Rogosic was only a contributor to both of these newspapers and that he never worked as the editor.
In addition, he wrote that in 1991 as an employee of the Split correspondent office of Croatian TV he was the author of notable reports from the occupied village of Kievo, during the Homeland war. Cameramen, technical staff, and a journalist who really did the story – testified that he was not there, not even close.
Further on, he claimed in his biography that he had been the editor of the weeklies "Globus" and "Nacional". After examining the impressum of the two weeklies – his name has not been found!
When the media reported of these false information in his biography – Zeljko Rogošić vigorously defended himself and claimed that they are lying. Ultimately, the Ethics Committee of the Croatian Radio Television (HRT) concluded that Rogosic's statements were indeed problematic, which caused him to offer his resignation.