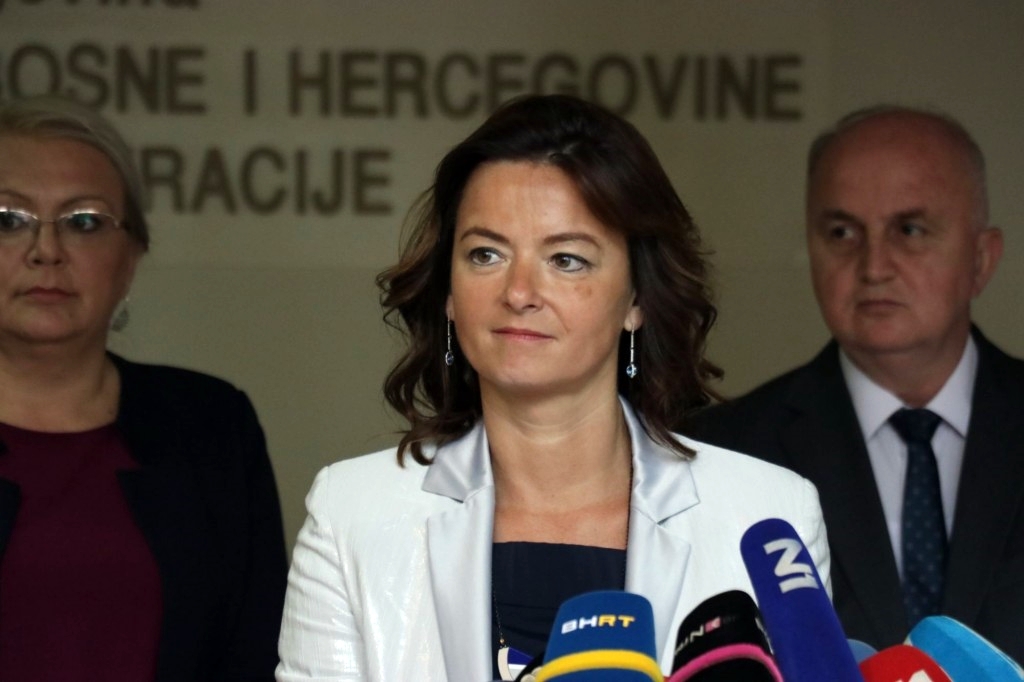 A member of the European Parliament from Slovenia, Tanja Fajon, stated on Tuesday in Sarajevo that, for Bosnia and Herzegovina, the only solution is the European Union.
"We need BiH, and I hope that the dialogue with the European Commission will continue faster and with more motivation", said Fajon, who is currently on an official visit to BiH.
During her visit she had a chance to overview the situation in the BiH Parliament and emphasized that BiH had entered the pre-election campaign too quickly and lost precious time. Fajon said that BiH needed leaders willing to cooperate and compromise.
At the press conference, she said that it was difficult to go without compromise, dialogue and cooperation, and expressed the hope that BiH would continue to work towards its integration in the EU.
"The messages I heard today will be transmitted to Brussels. I will continue to advocate for the enlargement of the EU on BiH. This year, there were positive moments and I hope that BiH will continue to move on the European path", Fajon emphasized.
At the meeting with Lidija Bradar, the Speaker of the House of Peoples of the Federation BiH Parliament, and , the Speaker of the House of Representatives of FBiH, which was attended by EU Special Representative to BiH Lars-Gunnar Wigemark, Fajon said that the topic of the discussion was the Election Law. She regretted that representatives of the Croat parties HDZ-HSN Caucus in the House of Representatives of the FBiH Parliament did not participate in the thematic session, because "when we talk about the European path, we should all talk together".
"Today, more than ever, leaders who are ready for compromises are needed. I know that there are a lot of political emotions, but on the other hand, faster reforms are needed in order not to waste time", Fajon stressed.
She added that it is necessary to create conditions for investment and job creation and to keep young people in the country, emphasizing that the EU is concerned about the departure of BiH youth, but that this is not something that concerns only BiH, but also the region and the EU.
Ambassador Wigemark believes that BiH should continue to work on faster approach to the European integrations and that the EU is there to help BiH, "not to dictate or impose solutions".
"Some of the following activities include delivering answers to additional 600 questions as soon as possible with the note that quality comes before speed. Not all issues are dramatic in the EU, nor in BiH, which should be a cause for a drama", Wigemark said.
Presidents Mušić and Bradar introduced Fajon and Wigemark on the situation in the FBiH, and expressed the hope that dialogue and compromise would lead to relaxed relations./IBNA